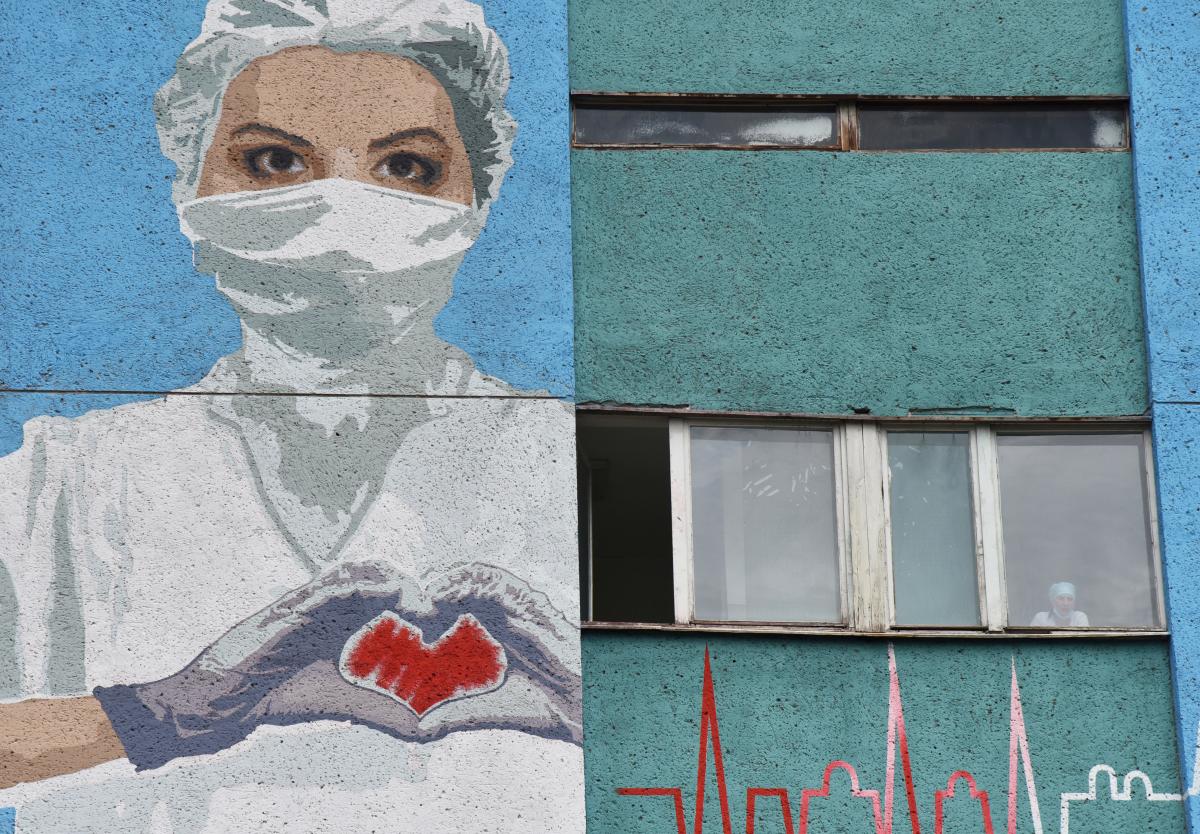 REUTERS
Ukrainian Prime Minister Denys Shmyhal has said Ukraine is being hit by a "serious wave" of COVID-19, and that the situation is getting worse.
"Another anti-record as almost 1,000 patients with coronavirus were officially confirmed over the past day. The rise continues. We have got a wave of coronavirus," he said at a government meeting, according to an UNIAN correspondent.
"Hospital load has increased significantly. There are regions where it's over 50%. Unfortunately, this sends a very negative signal, and this means we have been hit by a serious wave of the coronavirus incidence," the prime minister said.
Shmyhal said second-wave hospitals should be prepared in certain regions.
Read alsoUkraine reports new record daily COVID-19 spike
"We can state the situation is deteriorating significantly," he said.
Shmyhal urges Ukrainians to comply with quarantine so that there is no need to "close down the country" and impose strict restrictions.
"Ukrainian doctors and epidemiologists tell us about one main reason, namely people ceasing to observe the restrictions. And local authorities continue to lift the curbs at the local level not to lose political points," he said.
"Therefore, today we've received a clear result on the increase in the incidence in many regions. Although with the quarantine model we introduced, the incidence does not increase in other countries with the same restrictions that are being observed there, remaining at a moderate level," prime minister said.
Shmyhal once again urged Ukrainians to comply with the quarantine restrictions.
As UNIAN reported earlier, the number of confirmed cases of the novel coronavirus in Ukraine exceeded 40,000 as of the morning of Thursday, June 25. Of them, 994 cases were reported in the past 24 hours, the highest number to date.