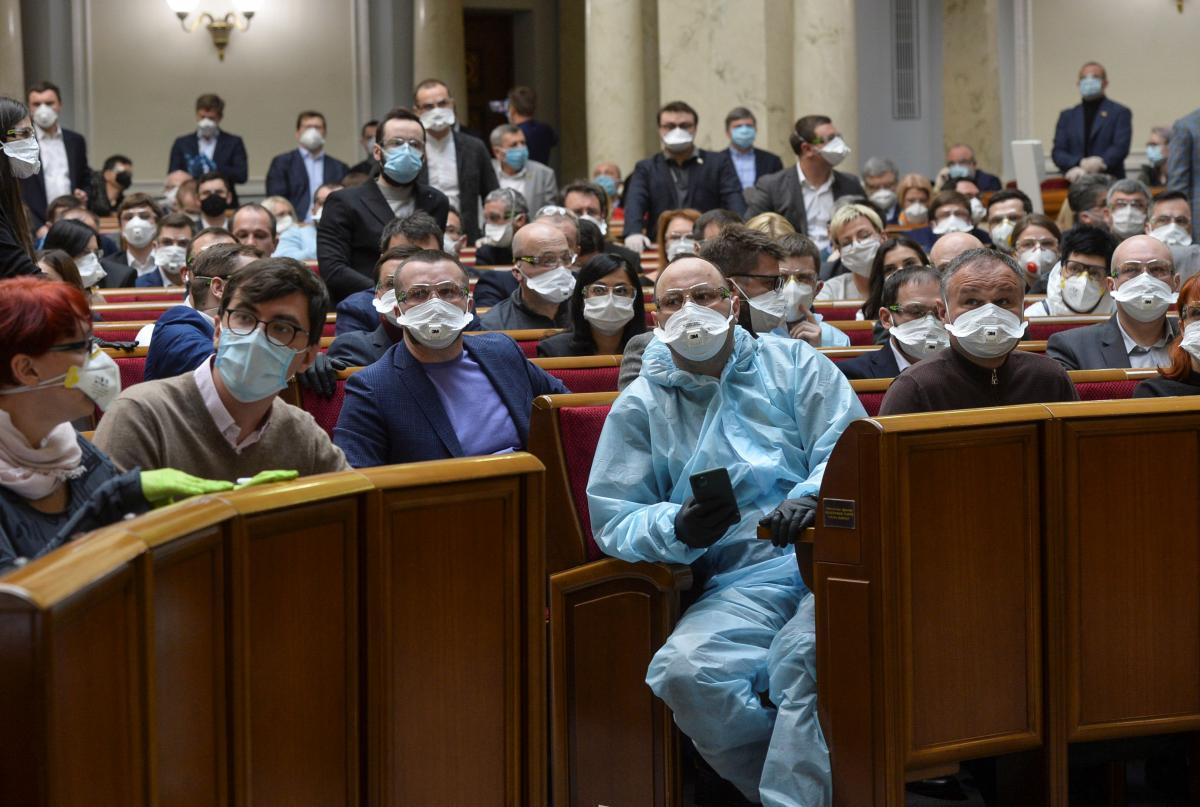 REUTERS
The Verkhovna Rada, Ukraine's parliament, has voted down all draft resolutions blocking a bill that changes the parliamentary rules regarding consideration of draft laws submitted with a large number of amendments.
All four draft resolutions (No. 1043-P, No. 1043-P1, No. 1043-P2, No. 1043-P3) were rejected, according to an UNIAN correspondent.
Draft resolution No. 1043-P1 scored the highest number of votes – only 61.
Read alsoParliament speaker comments on plan to beat vote-delaying tactic of tabling excessive amendments to bills
Now the bill can be signed by the parliament's speaker and submitted to the president for signature.
As UNIAN reported earlier, the Verkhovna Rada passed a bill amending the parliamentary rules regarding counteracting the abuse of lawmakers' rights in the legislative procedure (No. 1043), which introduces a special procedure for considering bills that have a large number of amendments.
Later, co-chair of the Za Maibutnie (For the Future) parliamentary faction Taras Batenko and MP from this faction Iryna Konstankevych tabled a draft resolution in parliament to cancel the adoption of the bill (No. 1043-P).
In addition, another three draft resolutions No. 1043-P1, No. 1043-P2, and No. 1043-P3 with a similar request were registered by MP from the Servant of the People faction Oleksandr Dubinsky, independent MP Anton Polyakov, and MP from the Servant of the People faction Olha Vasylevska-Smahliuk.