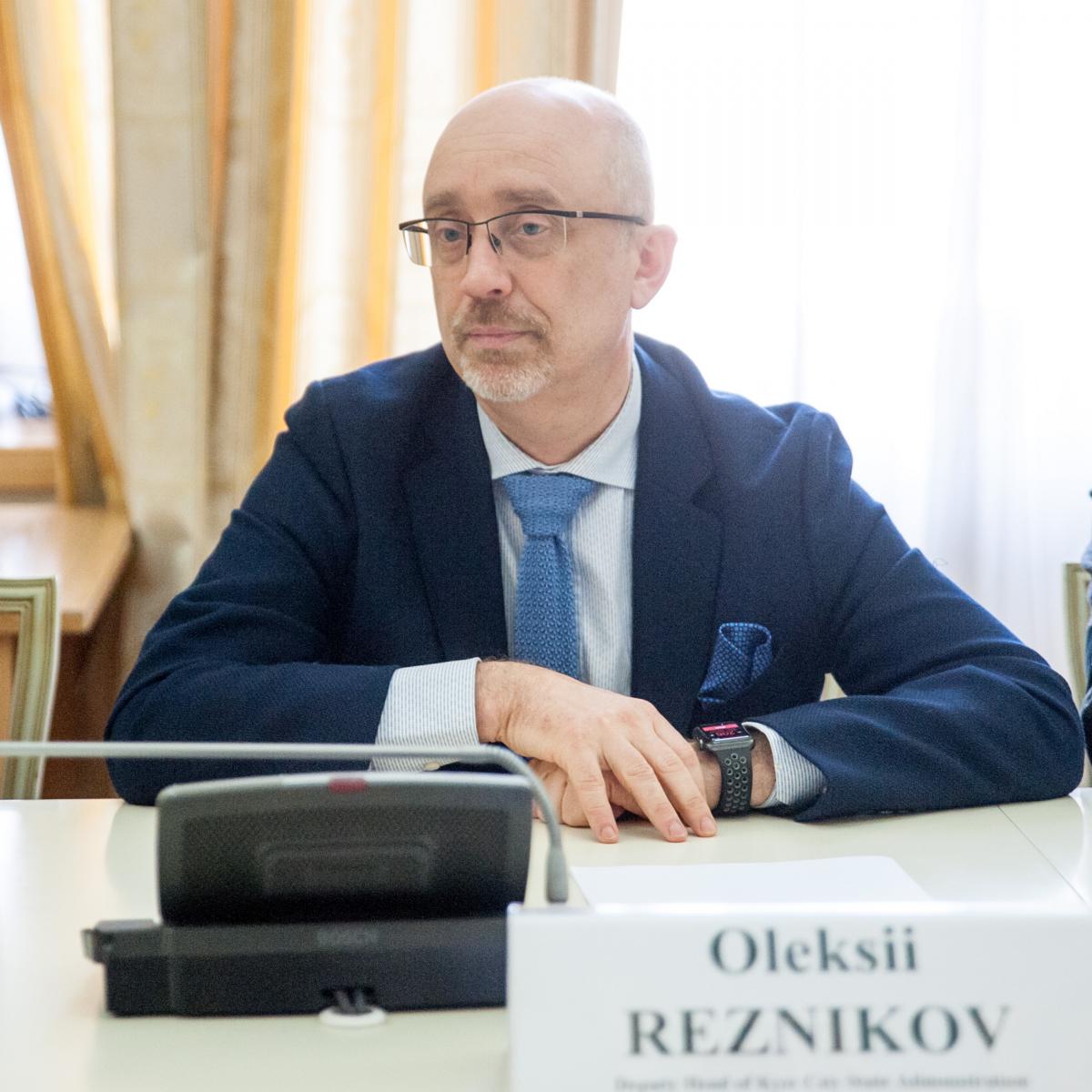 Facebook Reznikov Oleksii
Deputy Prime Minister, Minister for the Reintegration of the Temporarily Occupied Territories Oleksiy Reznikov has noted that the statement by Vladimir Putin's press secretary Dmitry Peskov who said Russia could not guarantee compliance with the latest truce in Donbas points to the Kremlin's unwillingness to fulfill the agreements reached on a full and comprehensive ceasefire.
Speaking at an online discussion on security and political challenges of the Minsk peace process and the Normandy format on Tuesday, he was asked to comment on Peskov's statement, an UNIAN correspondent reports.
"There are people who negotiate in the Trilateral Contact Group and there are those who draft official statements or comment on them. And even if the signature is the same, authors still vary. I would like to draw the attention of the respected audience that the statements of the gentleman you are referring to aren't addressed primarily to Ukraine. They are primarily addressed to the Russian audiences, internally," Reznikov said.
Read alsoUkraine's FM calls on EU to stick to sanctions policies toward Russia
Deputy PM added that these statements by Peskov also target the EU and other nations. "They are trying to convince them that sanctions should be lifted off of them because they are allegedly not participants in this military international armed conflict. Therefore, this man says they cannot be responsible for observing ceasefire and for this truce. I'd like to clarify, they can't and they don't want to do this precisely in order not to reveal that they are really directly involved in this hybrid war," Reznikov said.
Also, Reznikov said, all military armed formations in the areas of Donetsk and Luhansk regions beyond the control of Ukrainian government are part of Russia's first and second army corps, and it's Russian officers who are in command.
As UNIAN reported earlier, participants in the Trilateral Contact Group (Ukraine, Russia, OSCE) on the peace settlement in Donbas on July 22 agreed on a complete and comprehensive ceasefire on the contact line from 00:01 on Monday, July 27.
Read alsoUkraine's NSDC warns Russian army drills in Crimea may turn into "active phase of hostilities"
The new ceasefire regime began to operate in Donbas at 00:01 Kyiv time on July 27.
Vladimir Putin's Spokesman Dmitry Peskov has said the Kremlin cannot guarantee ceasefire implementation.
"I don't think we can talk about any guarantees on the part of Russia in this case since Russia is not a party to the conflict in the south-east of Ukraine," Peskov told reporters.
At the same time, Peskov said the Kremlin would not comment on the documents issued by the Office of the President of Ukraine where hostilities in Donbas are referred to as an international conflict rather than what Moscow claims is an internal one, while denying any involvement. "How can we comment on the internal documents by the Office of the President of Ukraine. Definitions are the same, contained in documents that have been jointly endorsed or signed. I urge to proceed from formulations envisaged in the Minsk package of measures," Peskov said.