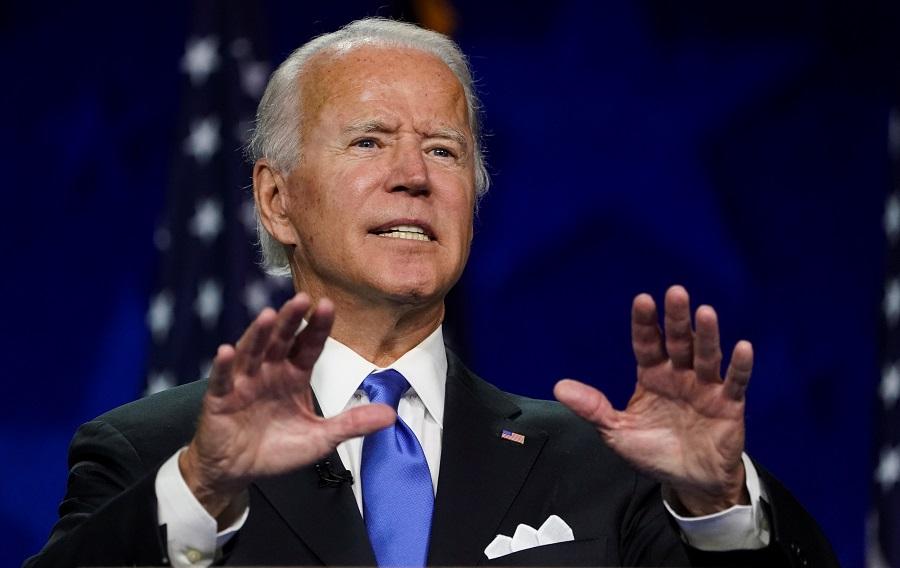 Biden vows to provide Ukraine with lethal weapons if he wins presidential election / REUTERS
Former U.S. Vice President and candidate in the 2020 presidential election Joe Biden has said he will provide Ukraine with lethal weapons if he wins the election.
Read alsoFriendship between U.S., Ukraine "has never been stronger" – Pompeo"As President, I will make it clear to the Kremlin that it must end its aggression toward and occupation of Ukraine. A Biden-Harris administration will ensure that Ukraine gets the economic and military support that it needs, including lethal weapons, while urging Ukraine to pursue the essential reforms that are vital to its success," he said in a statement on Ukraine's Independence Day.
"As a Senator and as Vice President, I strongly supported Ukraine's ongoing quest to become a modern, democratic European state, in which all citizens can live in peace and prosperity," Biden said.
2020 U.S. presidential election
The U.S. presidential election is scheduled for November 3. In addition to Democrat Biden, incumbent President Donald Trump will compete for the presidency. They are considered the main contenders.