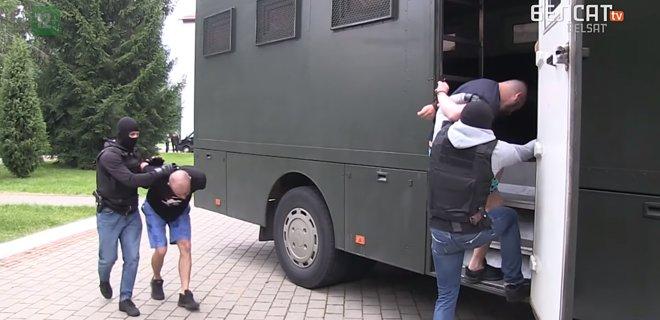 Ukraine will seek the extradition of Ukrainians from PMC Wagner / Screenshot
The Belarusian authorities have given Ukraine a list of Ukrainian members of Russia's private military company (PMC) Wagner detained in Belarus.
Commenting on the issue at a briefing on July 31, Ukraine's Foreign Minister Dmytro Kuleba said that the question is not only how many Ukrainians are among those detained and who they are.
Read alsoBelarus asks Ukraine to check detained Russian Wagner PMC members' criminal record
"It is also very important to establish who of the members of the group on that list took part in hostilities [in Donbas] on the side of the [Russia-controlled] occupation forces, illegal armed groups, whether they were involved in any crimes," he said.
The minister did not specify the number of the Ukrainians detained in Belarus, but noted that there were not seven of them, as previously reported by the media.
As UNIAN reported earlier, on July 29, Belarus' law enforcement agencies detained 32 members of PMC Wagner just outside Minsk and another individual in the south of the country.
Media reports said among them were those who had fought against Ukrainian government forces in Donbas. According to the law enforcers, they had been tipped about the arrival of more than 200 militants to destabilize the country during the election campaign. The Belarusian authorities state the detainees are part of Russia's PMC Wagner.
A criminal case has been launched. The group members are charged with plotting an act of terror and being interrogated.
The SBU Security Service of Ukraine, in turn, announced that they would initiate the extradition of Ukrainians from the group detained in Belarus.