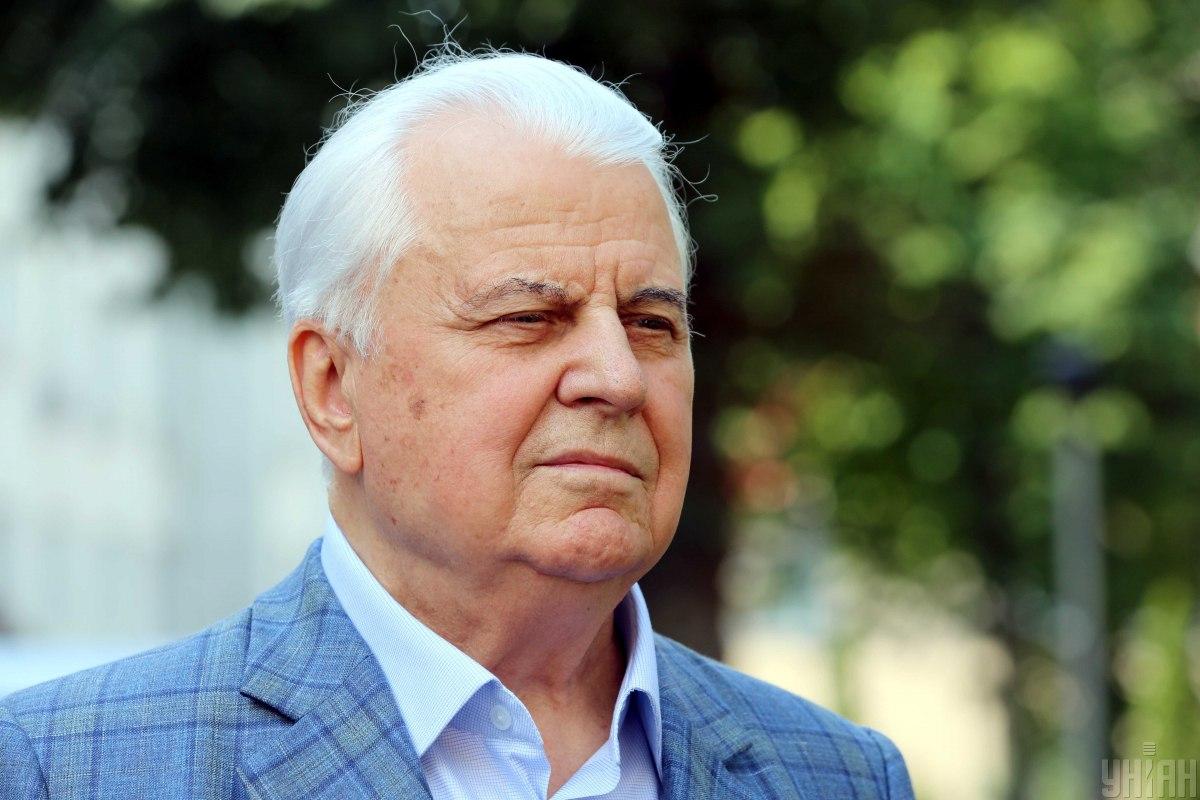 Leonid Kravchuk / Photo from UNIAN
A possibility is out there for wider use of the Russian language in certain areas of Donetsk and Luhansk regions of Ukraine that are now being temporarily occupied, says a new head of the Ukrainian delegation to the Trilateral Contact Group on Donbas settlement Leonid Kravchuk.
Speaking with Ukrainian Radio, Kravchuk, who is also Ukraine's first president, said that based on the "Constitution and European documents, it is possible in these regions to take steps towards wider use of the Russian language".
"This will not be a violation of Ukrainian legislation," Kravchuk assured.
Read alsoMinsk talks on Donbas may change location over protests in Belarus – Kravchuk
At the same time, granting Russian language a "state status" is off the table, Kravchuk added.
The head of the Ukrainian delegation recalled that the Constitution of Ukraine guarantees the right of national minorities to develop and use their own language.
"But nowhere is there anything written on a second state language. Nowhere," the chief of Ukraine's delegation to the TCG stressed.
Kravchuk believes it would be impossible to regain control over Donbas only through language issues.
Donbas settlement talks
On July 30, 2020, Leonid Kravchuk was appointed new chair of the Ukrainian delegation to the Trilateral Contact Group for Donbas settlement, to replace Leonid Kuchma.
Earlier, Kravchuk said that if negotiations on Donbas settlement come to a standstill in the TCG format, the Ukrainian side could initiate the signing of a "new Budapest Memorandum".