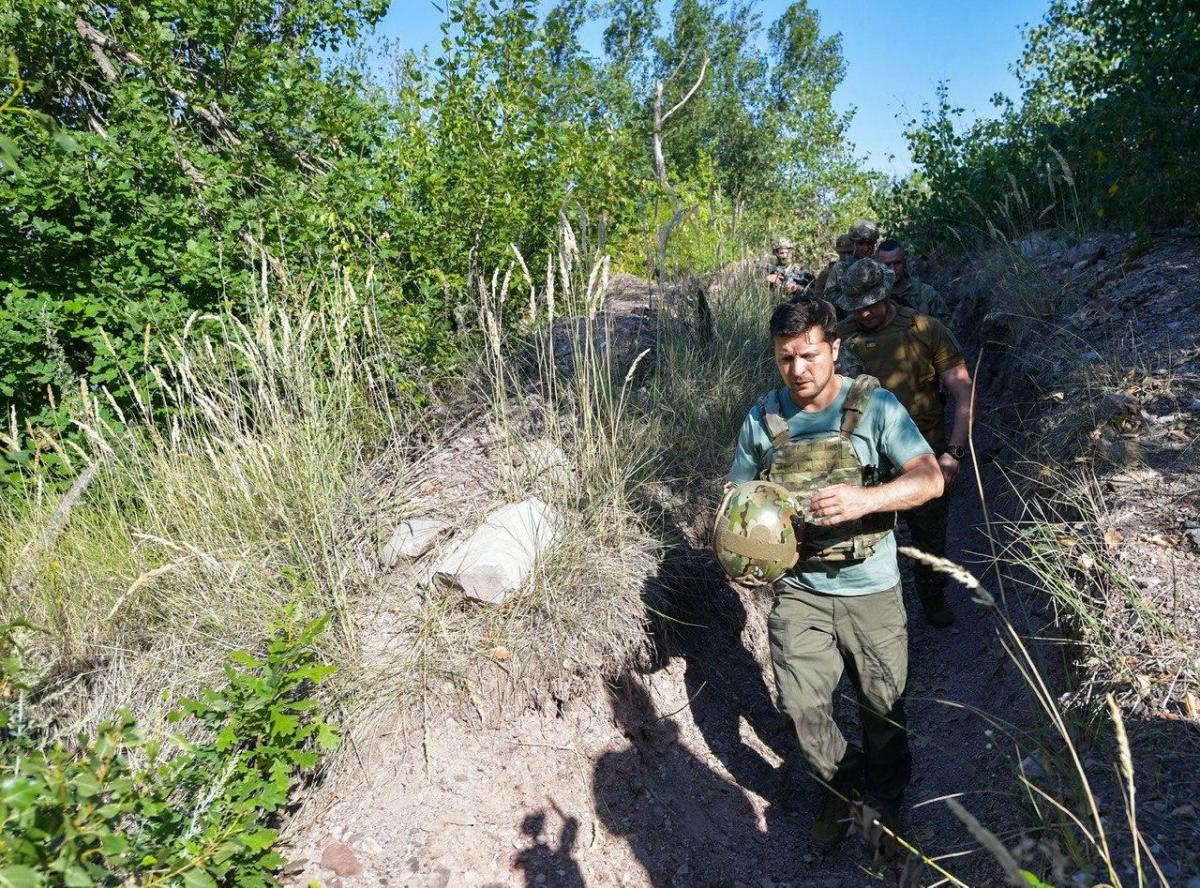 Ukrainian President's Office
Ukrainian President Volodymyr Zelensky has commented on the recent appointment of a new chief of Ukraine's military intelligence.
Speaking with journalists in Maryinka during his working trip to Donbas on Thursday, Zelensky referred to Kyrylo Budanov, the newly-appointed Head of the Defense Ministry's Main Intelligence Directorate [GUR}, as an "outstanding hero of modern Ukraine", according to the president's press service.
"What I see happening in the Army, what we see is strong and experienced people in this war in the east. They are definitely heroes. As for the GUR, we have replaced the GUR head for a new face, a young man, who isn't a rookie though. He is a very experienced professional, truly an outstanding hero of modern Ukraine," Zelensky said.
Read alsoUkraine's Defense Ministry responds to Russia's statements on possible arming of Donbas
As UNIAN reported earlier, on August 5, Zelensky appointed Kyrylo Budanov chief of military intelligence. He replaced Vasyl Burba, who had been in office since 2016.
The President's Office noted that the reshuffle is due to the need to reformat and intensify the agency's work, in the search for and toward the implementation of modern approaches and views on addressing security issues.