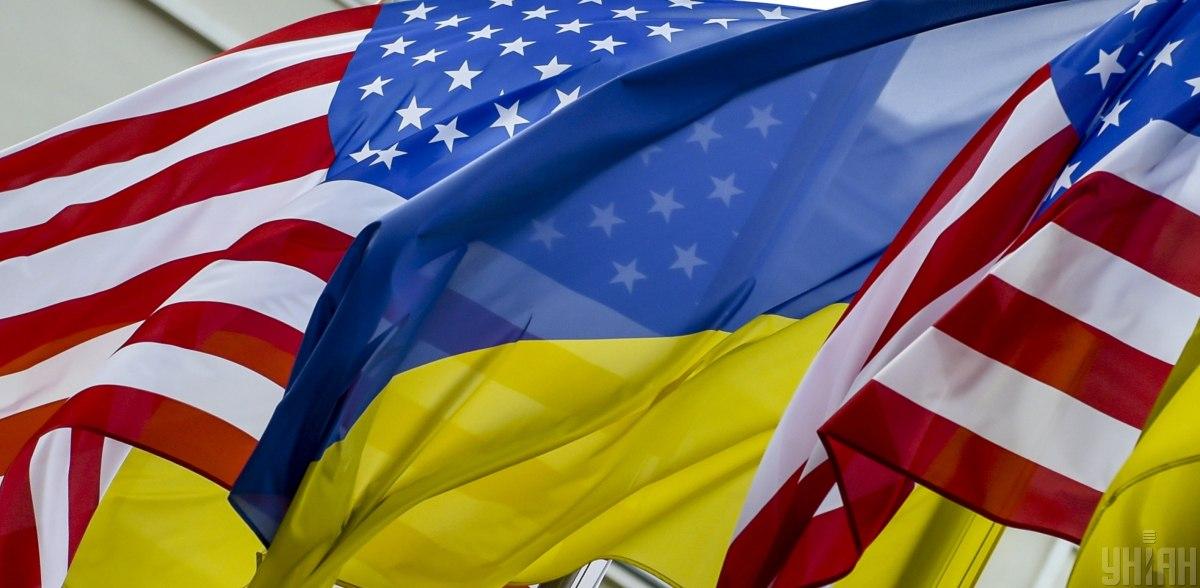 Photo from UNIAN
Ukrainian President Volodymyr Zelensky has said Ukraine has not been meddling in the U.S. presidential elections.
"It is very important for us that Ukraine does not interfere in the elections of any country," he said in an interview with POLITICO, adding that this includes Ukraine's strategic partners.
"By the way, we have bipartisan support from the Republicans and the Democrats [in the U.S.] They support the sanctions policy over the annexation of Crimea and the war in Donbas," the Ukrainian president recalled, according to the President's Office.
"With all due respect to the United States – with all due respect to their main political decision, the presidential election – for me personally, it is more important to resolve the issue of war than elections in another country," said Zelensky.
"You must understand me, I'm a president of Ukraine, not of another country. We will not interfere in the elections or do anything that could then be exploited as interference," the president said.
U.S. presidential election
The U.S. presidential election will be held on Tuesday, November 3.
According to a Reuters/Poll Ipsos survey released in early October, Democratic presidential candidate Joe Biden is 10% ahead of his Republican rival, incumbent President Donald Trump.
On May 19, 2020, Ukrainian MP Andriy Derkach, an ally of U.S. President Donald Trump's lawyer Rudy Giuliani, released heavily edited audio recordings he said he had received from "investigative journalists" of what he claims are phone conversations between former U.S. Vice President Joe Biden, former State Department head John Kerry, and former Ukrainian President Petro Poroshenko made at the time the said politicians held the said offices. The conversations, in Derkach's opinion, testify to "international corruption" and Ukraine being "governed" from beyond.
Ukrainian President Volodymyr Zelensky has asked that his country be left out of November's U.S. presidential election after Derkach published tapes presumably intended to affect Joe Biden, the rival of incumbent President Donald Trump.
U.S. sanctions on Andriy Derkach
On September 10, U.S. Treasury imposed sanctions on Ukrainian MP Andriy Derkach, referring to him as a Russian agent.
It said Derkach had "directly or indirectly engaged in, sponsored, concealed, or otherwise been complicit in foreign interference in an attempt to undermine the upcoming 2020 U.S. presidential election."
The move to introduce sanctions, U.S. officials say, is focused on "exposing Russian malign influence campaigns and protecting our upcoming elections from foreign interference.
Derkach's "election influence efforts," as per U.S. Treasury
The U.S. officials say Derkach waged a "covert influence campaign" – from at least late 2019 through mid-2020 – centered on cultivating "false and unsubstantiated narratives" concerning U.S. officials in the upcoming 2020 presidential election.
His efforts aimed to spur corruption investigations in both Ukraine and the United States "designed to culminate prior to election day."
The narratives were pushed in Western media through coverage of press conferences and other news events, including interviews and statements, the statement adds.
Between May and July 2020, Derkach released "edited audio tapes and other unsupported information with the intent to discredit U.S. officials." Also, the U.S. Treasury says, he "levied unsubstantiated allegations against U.S. and international political figures."
Derkach "almost certainly targeted" the U.S. voting populace, prominent U.S. citizens, including members of the U.S. government, "based on his reliance on U.S. platforms, English-language documents and videos, and pro-Russian lobbyists in the United States used to propagate his claims."