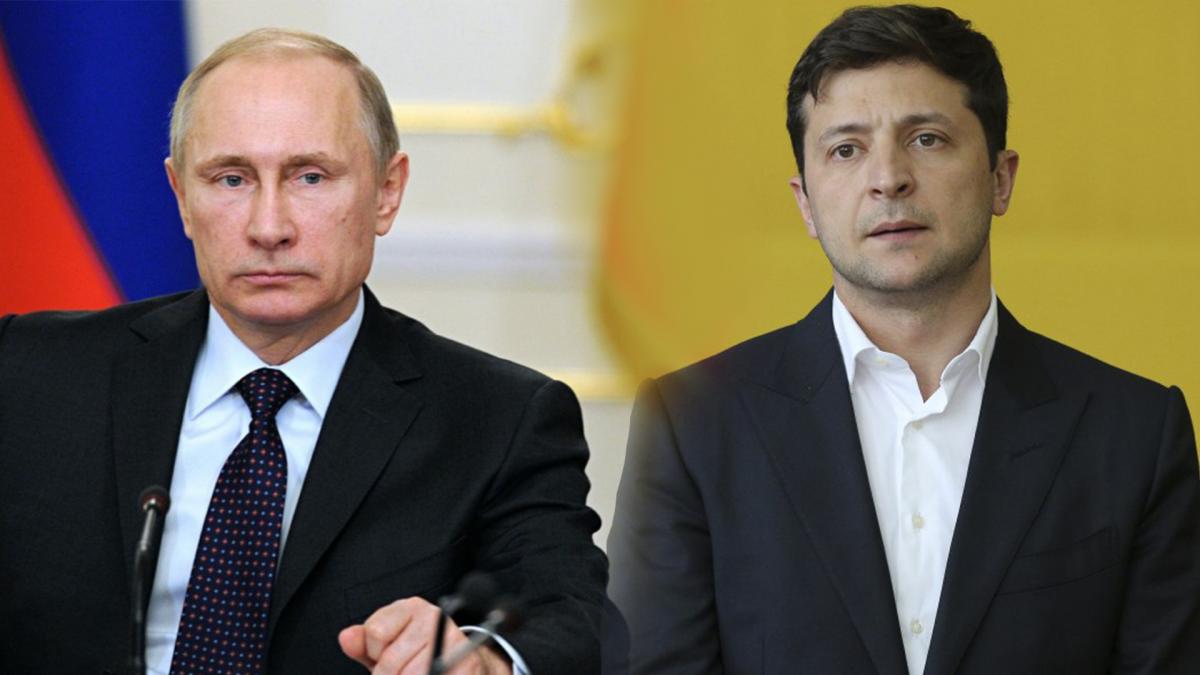 Zelensky has offered Putin to meet in Donbas / Image by UNIAN
Russian President Vladimir Putin's response to Ukrainian President Volodymyr Zelensky's peace talk proposal testifies to the fact that the Russian Federation cannot endlessly raise the stakes and escalate, and the direct negotiation aspect is important to it.
This opinion was shared by Mykhailo Podolyak, an adviser to the chief of the President's Office, in a comment for an UNIAN correspondent.
Read alsoZelensky, Putin should meet in neutral country – Kravchuk
"It is obvious that Mr. Putin's answer – it was a quick and subject-related answer – testifies to the importance of the direct negotiation aspect for Russia as well. Well, one cannot endlessly raise the stakes and escalate aggression. Sooner or later, one needs to talk and talk on the particular subject," he said.
Podolyak says the Russian president has quite clearly outlined his position: "I'm ready to talk."
As for Russia's attempts to dissociate itself from the "problems of Donbas," then, according to Podolyak, "it's impossible at all."
"Everyone sees and is aware very well: the part of Donbas not controlled by Ukraine exists due to Russia's direct support. Including the managerial resource. As such a subject as 'LPR'/'DPR' does not exist both de jure and de facto," he said.
Zelensky offers Putin to meet
In a televised address on April 20, 2021, Ukrainian President Volodymyr Zelensky invited his Russian counterpart, Vladimir Putin, to hold talks in Donbas.
On April 22, 2021, Putin responded to the invitation by suggesting that Zelensky could discuss the Donbas issue with the "leaders" of the two self-proclaimed republics, the "LPR/DPR," adding that Moscow remained open for contact on any other issues.