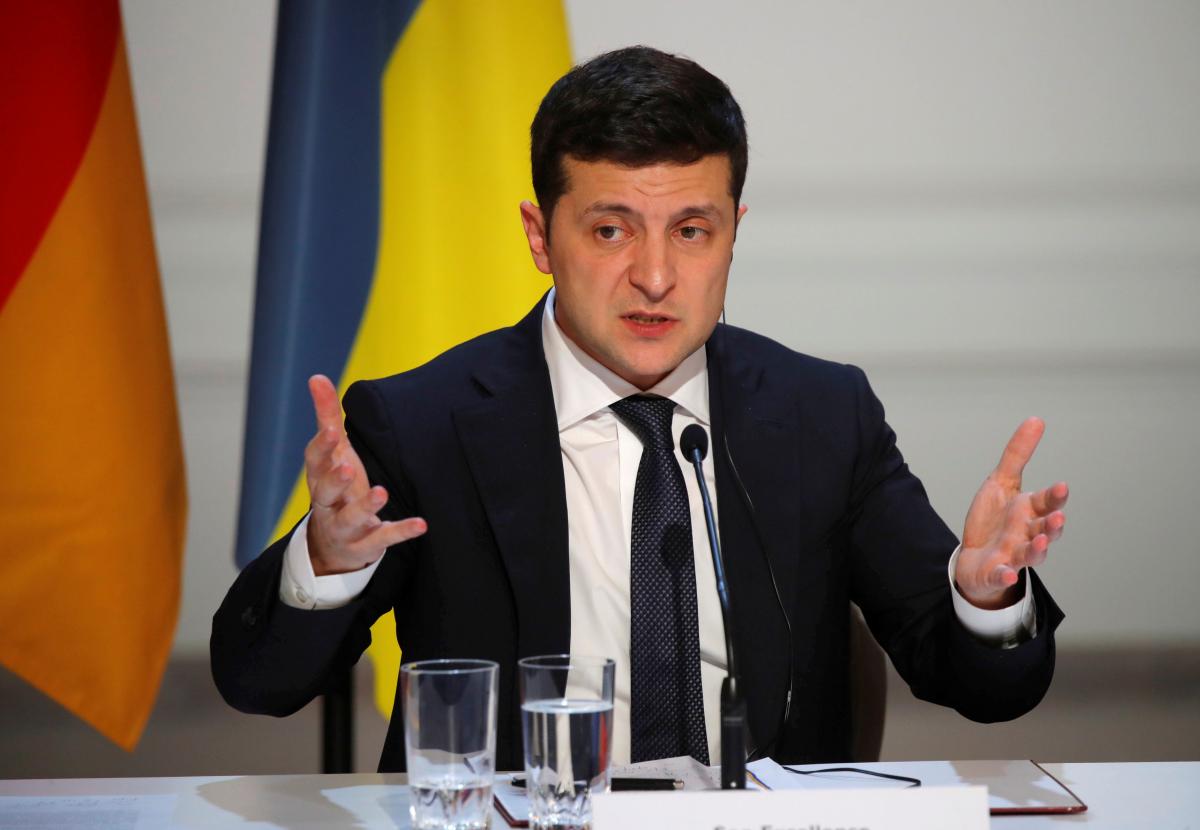 REUTERS
The president of Ukraine has asked that his country be left out of November's  US presidential election after a Ukrainian MP published tapes apparently intended to embarrass Joe Biden. 
Volodymyr Zelensky denied involvement in last month's leak of conversations between ex-U.S. Vice President Joe Biden and former President of Ukraine Petro Poroshenko, his predecessor, and told the Telegraph he did not want the scandal to undermine Ukraine's strategic alliance with the United States. 
"Why is it necessary to drag Ukraine into this, again?" Zelensky told the Telegraph in an interview over Skype. "Now we are enjoying  bipartisan support in the United States both in Congress and the Senate. We have the support of the president. These tapes are not a priority."
Zelensky emphasized the fact that Ukraine doesn't want to influence the internal political situation or external political situation or the election process in any country. "We are an independent state. The United States of America is an independent country," the president said.
Read also"Biden-Kerry-Poroshenko tapes" reveal push for prosecutor general's dismissal
"Look, I don't know anything about the details of that agreement [between Biden and Poroshenko]. And whether that agreement was reached or struck or even if this agreement existed. The only thing I am interested in is how it was possible to eavesdrop, to tape the office of the president of Ukraine," Zelensky said.
As UNIAN reported earlier, incumbent Prosecutor General in Ukraine Iryna Venediktova opened a criminal case after Ukrainian MP Andriy Derkach on May 19, 2020, released recordings of alleged negotiations between the then President of Ukraine Petro Poroshenko and the then U.S. Vice President Joe Biden, as well as U.S. Secretary of State John Kerry.
In the course of these conversations, Poroshenko was allegedly required to ensure the dismissal of Viktor Shokin from the post of prosecutor general.
Earlier, Shokin, who served as prosecutor general in 2015-2016, claimed that he had been forced to write a letter of resignation over an investigation against Burisma officials. He suggested that Burisma Holdings Limited had U.S. support.
In 2014, the son of the then vice president of the United States, Hunter Biden, became a member of the board of directors at Burisma. Judge of Kyiv's Pechersky district court Serhiy Vovk has recently ordered the Prosecutor General's Office to open criminal proceedings regarding alleged meddling by the then U.S. Vice President Biden in Shokin's activity.
Earlier, seven former U.S. ambassadors issued a joint statement, addressing politicians of both countries over the opening of proceedings regarding alleged meddling by the then U.S. Vice President Joe Biden in the then Ukrainian Prosecutor General Viktor Shokin's activity.
"We strongly condemn these efforts to divide our two countries and call on officials in both to avoid steps that will only erode the bilateral relationship and alienate our countries from one another," they said in a joint statement posted by the Atlantic Council on May 26.