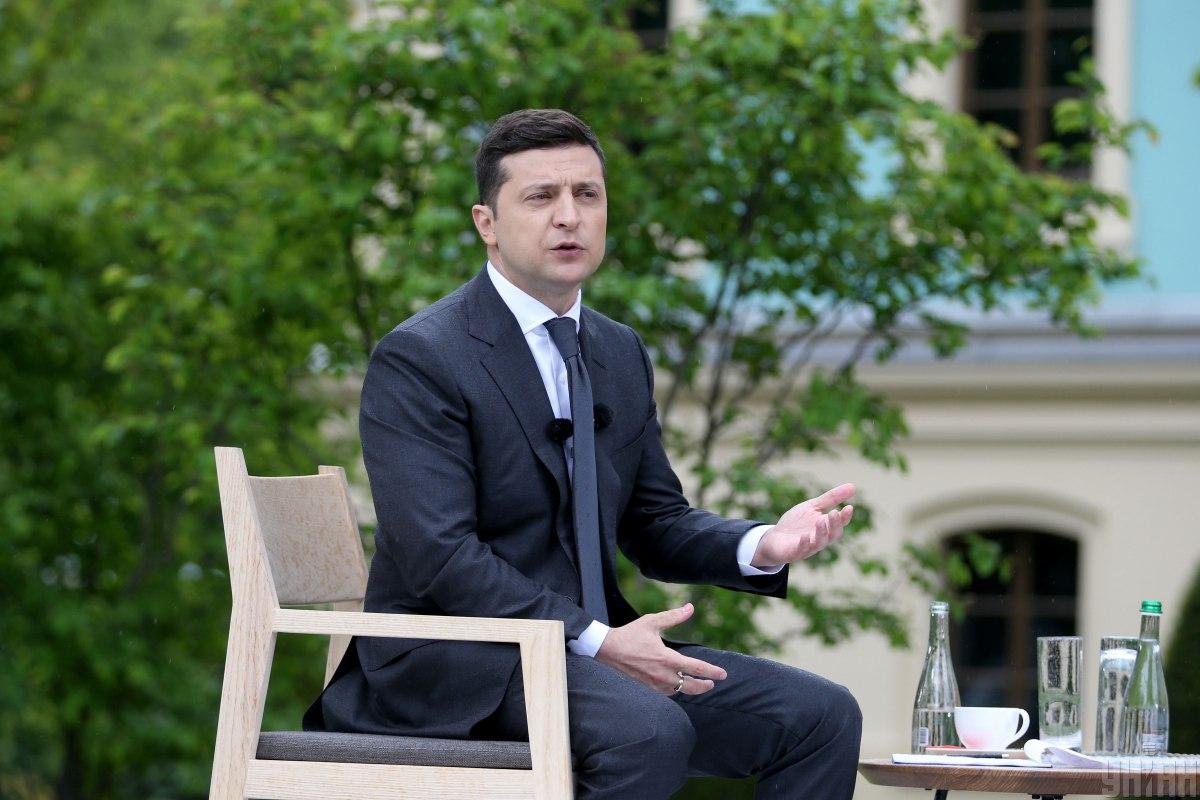 Photo from UNIAN
Ukrainian President Volodymyr Zelensky has outlined priorities and listed important bills that have been passed or should be voted by the Verkhovna Rada, Ukraine's parliament.
Speaking at a press conference in Kyiv on May 20 on the first year of his presidency, he said the "bill on banking regulation was very important along with land reform, [the bill on] presidential impeachment, [parliamentary] immunity, concession, and water transport."
Read alsoFarmland sale bill signed by parliament speaker, sent to president for enacting
"Everything that was written in our program has turned from promises into real actions," the president said.
Asked whether he was going to disband the parliament, he said: "As long as the Servant of the People Party votes for all the important bills for the country, as long as they [MPs] vote, I will support the party."
As UNIAN reported earlier, bill No. 1182-1-d on inland water transport, which suggests the reform of river transportation in Ukraine, passed its first reading on April 24. The bill aims to transform the Dnipro River into a powerful waterway, introducing efficient river logistics. A total of 243 MPs backed the bill.