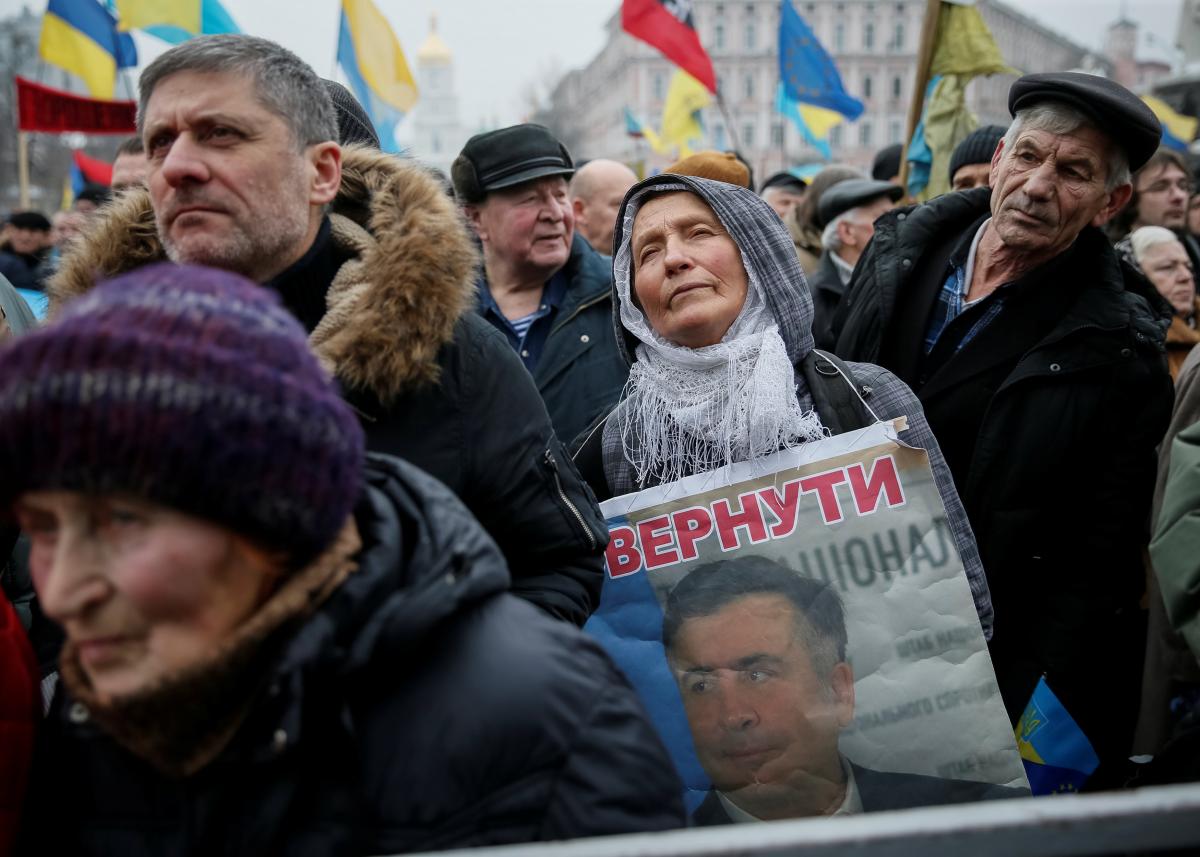 REUTERS
Supporters of leader of the Movement of New Forces Party and ex-President of Georgia Mikheil Saakashvili, who was expelled from Ukraine to Poland under the readmission procedure, have announced the creation of committees of civil resistance in all regions of Ukraine.
Read alsoImpeachment – nice word meaning nothing"We're announcing today the establishment of civil resistance committees throughout Ukraine," Member of Parliament Yuriy Derevyanko said on Mykhailivska Square after protesters had walked along the streets in the center of Kyiv on Sunday, February 18, an UNIAN correspondent reported.
According to him, these committees should share objective information with the public about the situation in the country.
Moreover, action groups will be created within those committees, he added.
In his words, the committees will also start drafting lists at both regional and national levels, "which should eventually become a sanction list for the people who have robbed the whole country."
He also said that representatives of the committees would be engaged in the preparation of a new protest march. According to him, the next march should take place not only in the regional centers, but also on squares of all towns and district centers. He stated that protesters at the next march would demand Ukrainian President Petro Poroshenko's impeachment.
On February 8, several thousand people gathered in the center of Kyiv for the "March for Impeachment." They walked from Kyiv's Shevchenko Park to Sofiyska Square.