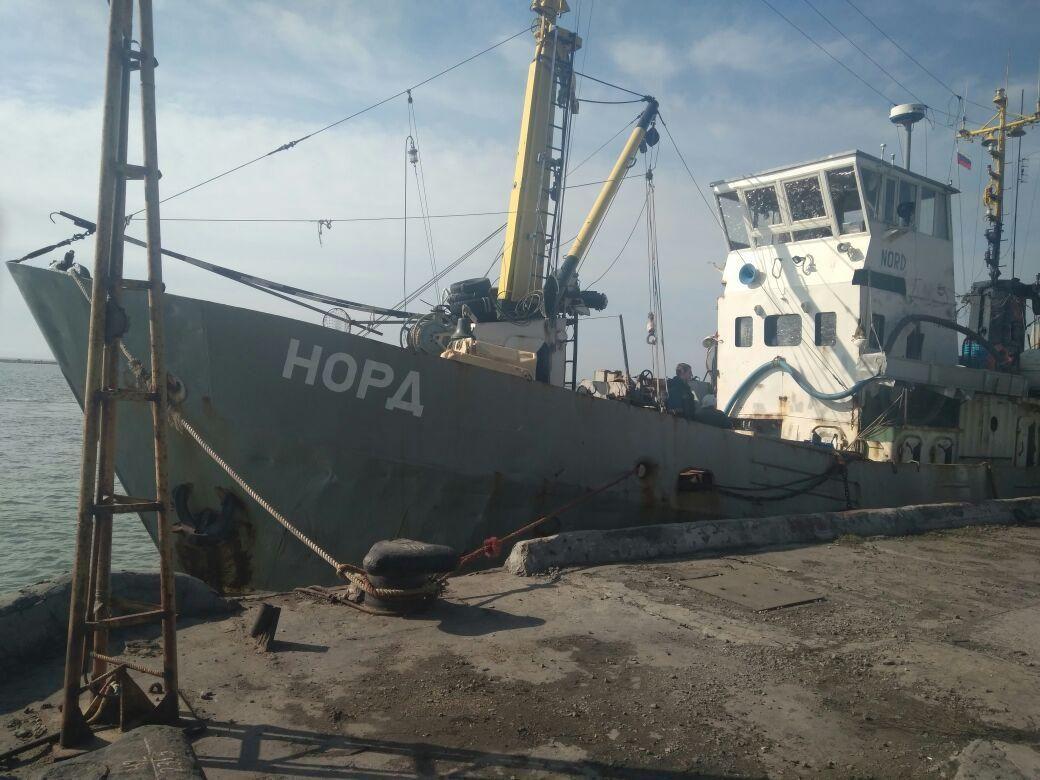 dpsu.gov.ua
Permanent Representative of the President of Ukraine in the Autonomous Republic of Crimea Borys Babin says the occupation authorities on the peninsula are trying to urgently hand over Ukrainian passports to crew members of the Crimean-registered Nord fishing vessel seized by the Ukrainian Border Guard Service in the Sea of Azov on March 25.
Read alsoUkrainian court rules not to arrest captain of seized Crimean vessel until next hearings" According to the information available, the occupation authorities, through lawyers and diplomats, are trying to urgently transfer such legal documents [passports of Ukrainian citizens] to the crew members from Crimea. Of course, they have them [the Ukrainian passports] at home, and they [crew members] will be allowed to enter Crimea through a check point without any problem. However, no one will be let in Crimea with identity documents issued by Russia's occupation authorities, according to the State Border Guard Service of Ukraine," he wrote on Facebook.
Read alsoRussia sets up team to "protect" fishermen from "Ukrainian piracy"As UNIAN reported earlier, the Russian-flagged and Crimea-registered fishing vessel Nord operated by a crew of 10 was seized by the Ukrainian Border Guard Service in the Sea of Azov on March 25 on charges of infringements on the Ukrainian border crossing rules in relation to the occupied territory. The vessel and crew were brought to the Ukrainian port of Berdyansk.
The Prosecutor General's Office of Ukraine announced that the captain of the Nord, who turned to be a citizen of Ukraine, was indicted under Part 2 of Article 332-1 (violation of entry/exit rules into/from temporarily occupied territory of Ukraine) of the Criminal Code of Ukraine.
Moscow demanded the immediate release of the "illegally" detained crew and the return of the vessel to its legitimate owner, accusing Ukraine of "piracy."
Moscow also threatened to use Russia's Black Sea fleet and navy aviation to ensure secure navigation for Russian vessels in the Black Sea and the Sea of Azov.
The day before, it was reported that the crew, except for the captain, was released. Nevertheless, they must come for questioning to the SBU Security Service of Ukraine on April 10.