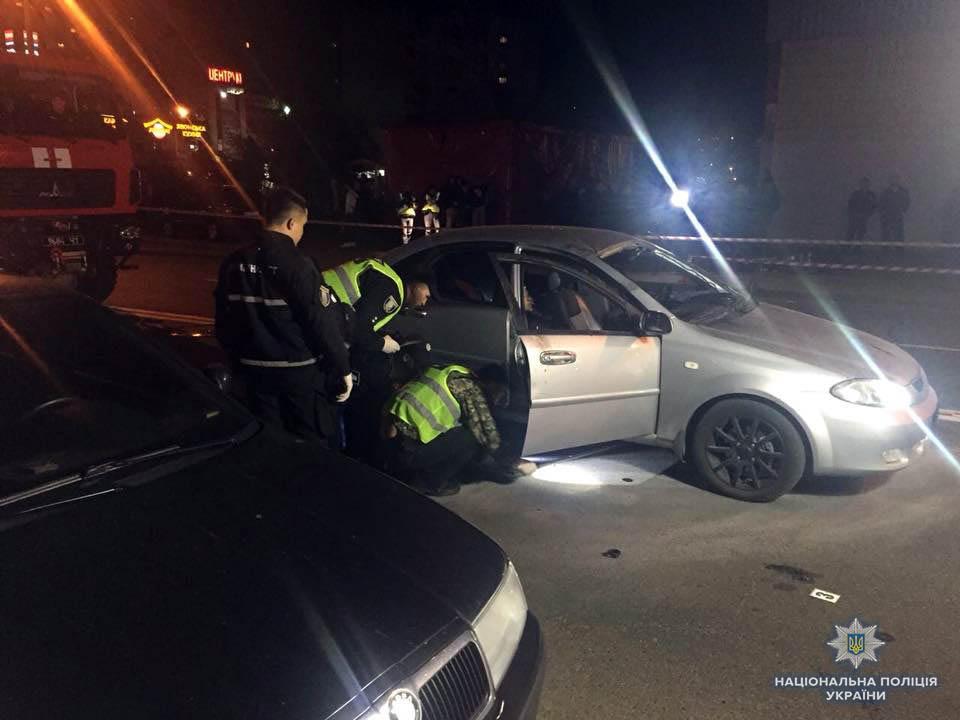 kyiv.npu.gov.ua
Chief of the National Police's Kyiv department Andriy Kryshchenko says the law enforcers are considering two major versions of the car explosion that happened on Dragomanova Street in Kyiv on April 27, with one man reported as killed and another injured.
Read alsoKyiv police report about blast near office of Akhmetov's Kyivenergo at night (Photos)
"We are considering two versions, that is [an attempted murder] someone threw a grenade that went off in the car and a careless handling of explosives," Kryshchenko said on air of TV Channel 112 Ukraine.
The man who survived after the explosion underwent surgery. He is now in a hospital's intensive care unit, Iformator online news outlet reported.