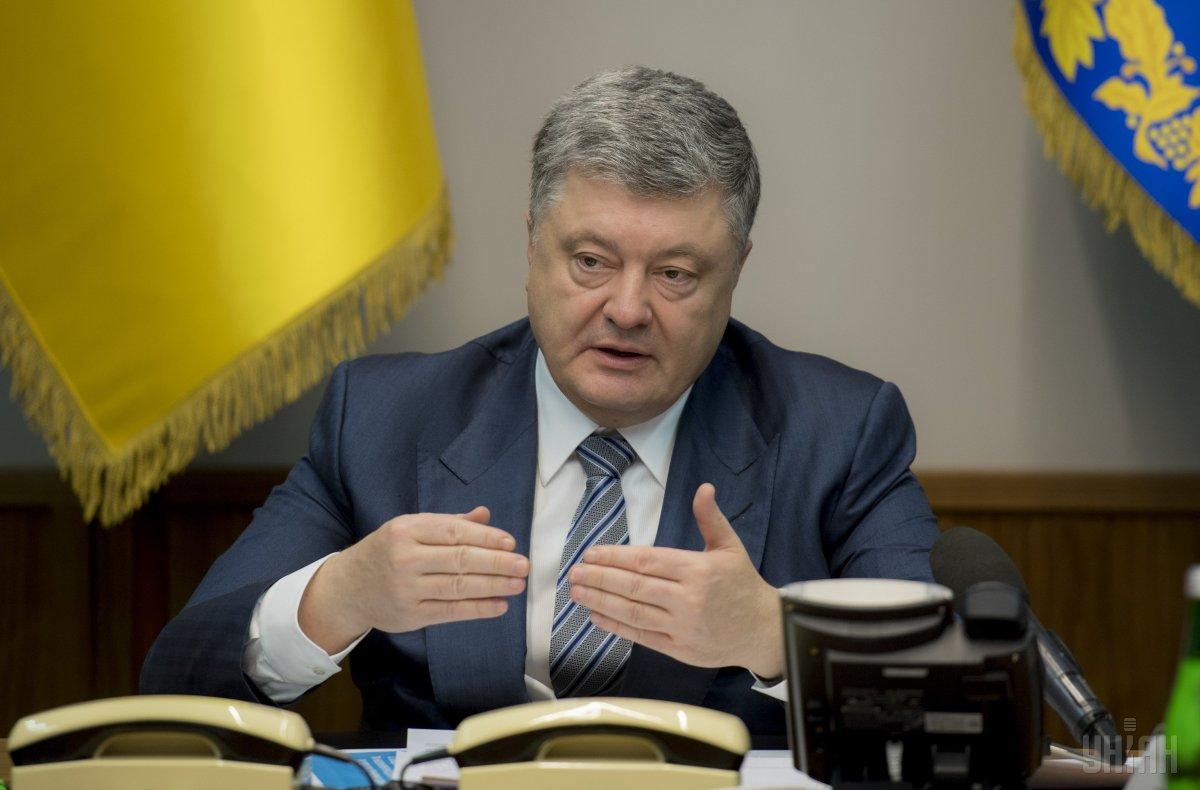 Photo from UNIAN
Ukrainian President Petro Poroshenko congratulated servicemen and staff of the State Border Guard Service on their professional holiday, Border Guard Day.
"I am convinced that by multiplying the glory of previous generations, modern guards of the borders of the Ukrainian state will continue to be a model of professionalism, honesty and selflessness in defending sovereignty of our country," the head of state wrote in a greeting address published on Facebook.
"As President and Supreme Commander-in-Chief of the Armed Forces of Ukraine, I decided to change the date of the professional holiday of the border guards. I signed a decree on the establishment of the Border Guard Day on April 30 - in honor of the centenary of our Border Service. This holiday must, at last, become consistent with real historic events in Ukraine. Modern Ukraine is a historical successor to the UPR and the Hetman State," the president said during a speech on the occasion of the 100th anniversary of the Border Service of Ukraine and the graduation of the officers of the National Academy of the State Border Service of Ukraine, according to the president's press service.
Petro Poroshenko reminded that the usual Day of the Border Guard, which was previously celebrated on May 28, had come from the day of the KGB border troops of the former USSR. But this story is not ours, that is why the decision was made to establish a new date for the professional holiday of the Ukrainian border guards - relevant for an independent Ukraine and based on its history.
Petro Poroshenko also emphasized that the introduction of a new date for celebrating the professional holiday of the Ukrainian border guards was carried out in the context of the decommunization in our country and a number of effective steps that have been taken in Ukraine over the past four years that have strengthened our national identity.
"We go back to our origins, return to our own history. And the policy of historic memory has finally become Ukrainian," the President stressed.
On April 26, Poroshenko signed into law a bill stepping up control over the state border, introducing a 10-year entry ban for the violation of Ukraine's border crossing rules.