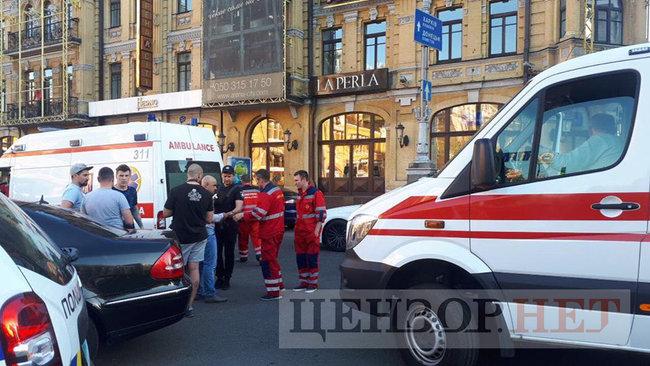 censor.net
Kyiv Prosecutor's Office has announced suspicion to perpetrators involved in beating of Ukrainian Member of Parliament Mustafa Nayyem.
Read alsoUkrainian national assaulted in occupied Crimea over car stickers
"Three participants in the conflict related to the attack on the Member of Parliament and his beating have been detained under Article 208 of the Criminal Procedure Code of Ukraine. The men were born in 1999 anda 1996. Two of them are Russian citizens, staying in Ukraine under temporary resident certificates, while the other one is a Ukrainian native," the Kyiv Prosecutor's Office press service reported.
The detainees have been declared suspicious under Part 2 of Article 296 of the Criminal Code of Ukraine (hooliganism committed by a group of persons). A preventive measure is being considering now.
"In addition, another person was declared a suspect in absentia, as he struck the MP in the face, causing the latter injuries of moderate severity. His actions are qualified under Part 2 of Article 296 and Part 1 of Article 122 of the Criminal Code of Ukraine (intended bodily injury of medium gravity). The man was put on the wanted list.
The perpetrators' Mercedes-Benz G Class was seized and placed on a penalty area.
As was earlier reported, an incident involving the MP from the Petro Poroshenko Bloc Nayyem took place in the center of Kyiv on the evening of April 30. He was attacked by unidentified individuals as a result of a road conflict.