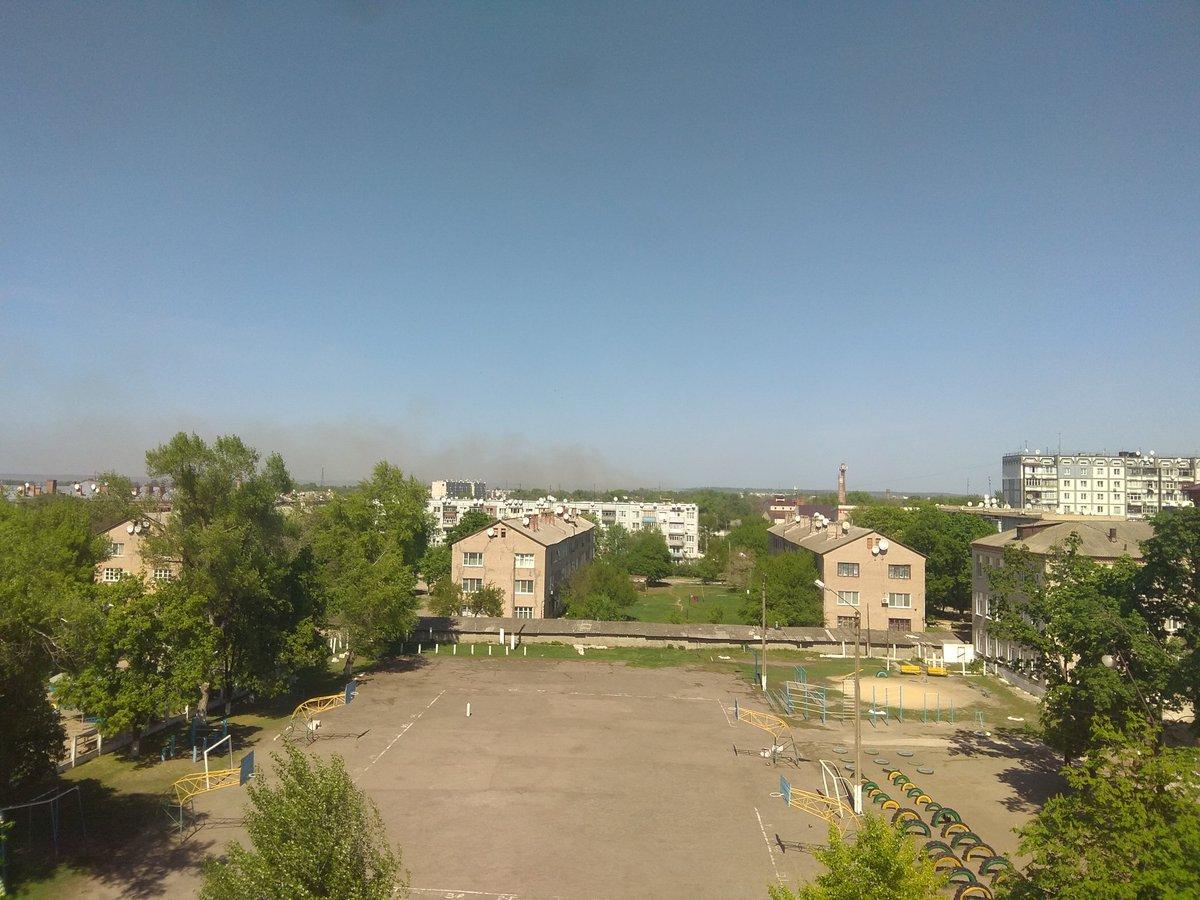 Balaklia's population is nearly 30,000 people / Photo from twitter.com/slobozhanyn
Explosions of ammunition at a military warehouse near the town of Balaklia in Kharkiv region, eastern Ukraine, stopped as of 16:00 local time on Thursday, May 3.
"The number of explosions decreased after 15:00, and no explosions were reported as of 16:12 local time," chief of the media liaison office of the Armed Forces of Ukraine, Lieutenant-Colonel Bohdan Senyk told Radio Liberty's Ukrainian-language service.
Read alsoUkraine reveals over 15,000 fire safety violations amid large-scale inspection of public places
"Comprehensive measures are being taken to extinguish the fire. [Residents from] the closest buildings have been evacuated in keeping with a decision by the local administration," he said.
Two firefighting tanks, an obstacle-clearing vehicle, eight fire trucks, an An-32 plane and a Mi-8 helicopter are engaged in the operation, he said.
"There were reports about alleged casualties. As of now, different sources haven't confirmed this information. There have been no military or civilian casualties," Senyk said.
"There is no reason to panic," he added. "All necessary measures are being taken to safeguard local residents against the aftermath of the fire."
The State Emergency Situations Service of Ukraine told UNIAN that the fire had covered about 35 hectares (ha) of the 65th Arsenal arms depot in Balaklia.
The Emergency Situations Service said that the fire had been caused by ignition of dry grass, which was followed by single explosions of ammunition on an area of about 35 ha.
According to the service, 37 pieces of equipment and 150 people are engaged in the elimination of the fire hazards.
The arms depot in Balaklia, which survived a large-scale fire more than a year ago, late in March 2017, again caught fire on May 3, 2018. The local authorities have been evacuating about 1,500 local residents while the population of Balaklia is nearly 30,000 people.