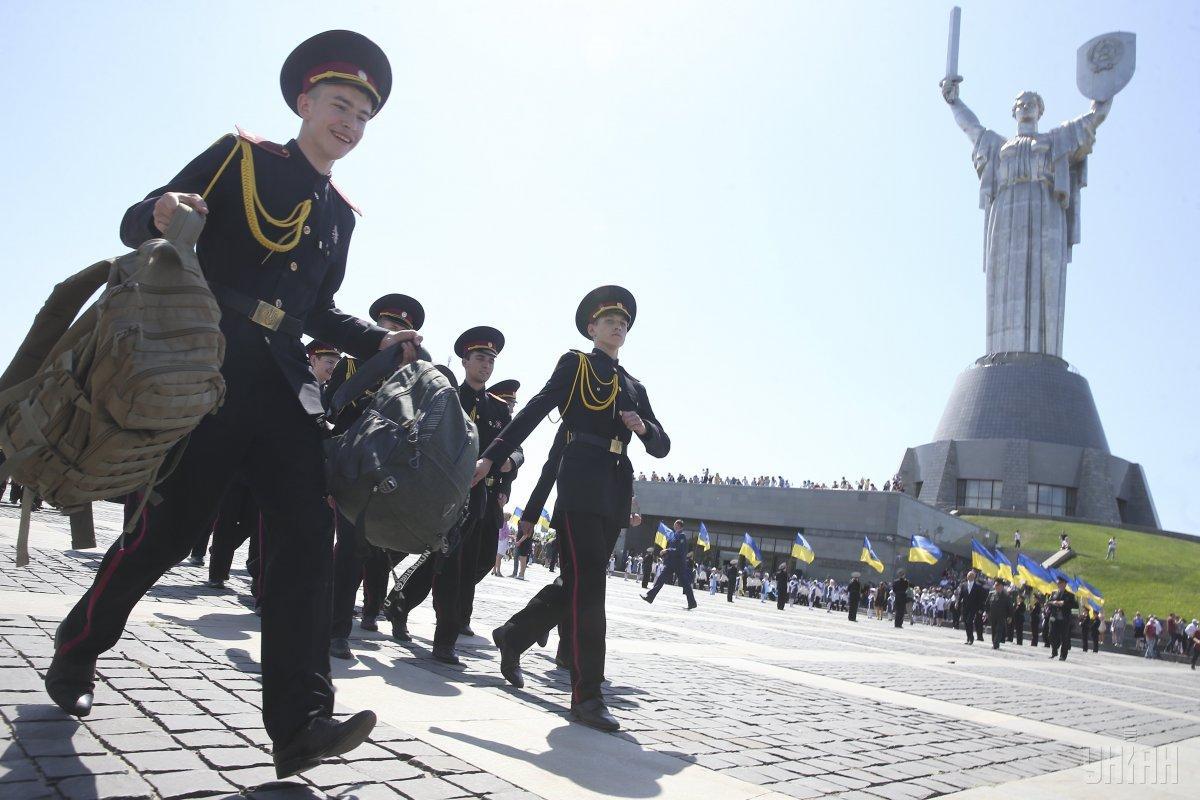 Photo from UNIAN
On May 8, Ukrainians mark the Day of Remembrance and Reconciliation, which pays tribute to victims of 1939-1945 World War II.
On this day in 1945, Nazi Germany announced its surrender.
Read alsoUkraine marks 100th anniversary of Ukraine's Navy
The memorial day in a national holiday format is celebrated in Ukraine for the third time, after it was introduced by the Verkhovna Rada, Ukraine's parliament, in 2015.
Ukraine also decided to mark May 9 as the day of victory over Nazi forces in World War II instead of traditional Soviet-era Victory Day designed to commemorate the 1941-1945 Great Patriotic War.
The 2015 law determines the commemoration of not only the fallen Soviet soldiers, but also other victims of Nazism, as well as the feats of the Ukrainian people and their contribution to the victory.
A red poppy flower is a symbol of the Day of Remembrance and Reconciliation. This year, Kyiv's Motherland Monument near which solemn events are being held on May 8 is decorated with a wreath of red poppies.
On the occasion of the holiday, more than 700 cadets and girls formed up a trident, Ukraine's national coat of arms, near the Motherland Monument.
Not only Ukraine marks this day. In 2004, the UN General Assembly established May 8 as the Day of Remembrance and Reconciliation, which is observed in many countries around the world.