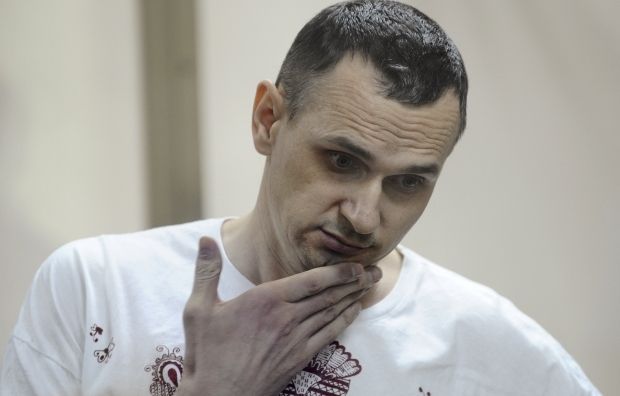 REUTERS
Natalia Kaplan, sister of Ukrainian filmmaker and Russia's political prisoner Oleh Sentsov, says her brother's condition is stable.
"Now his condition is stable, that is, neither good nor bad," she told TV Channel 112 Ukraine.
Read alsoUkraine's foreign ministry: All options considered for release of Sentsov from Russian prison
As UNIAN reported earlier, Russia's security forces detained Sentsov together with Oleksandr Kolchenko in occupied Crimea in May 2014 on charges of organizing terrorist attacks on the peninsula.
In August 2015, the North Caucasus District Military Court in Russia's Rostov-on-Don sentenced Sentsov to 20 years in a high-security penal colony. Kolchenko was sentenced to 10 years in prison. Both men pleaded not guilty.
Sentsov declared hunger strike on May 14 indefinitely.
He went on hunger strike against the actions of the Kremlin, demanding the release of all the Ukrainian political prisoners held in Russia.
Kolchenko says he is likely to go on hunger strike as well. However, his lawyer Svetlana Sidorkina speaks about the threat to his health, as the weight of her client is now even lower than normal.