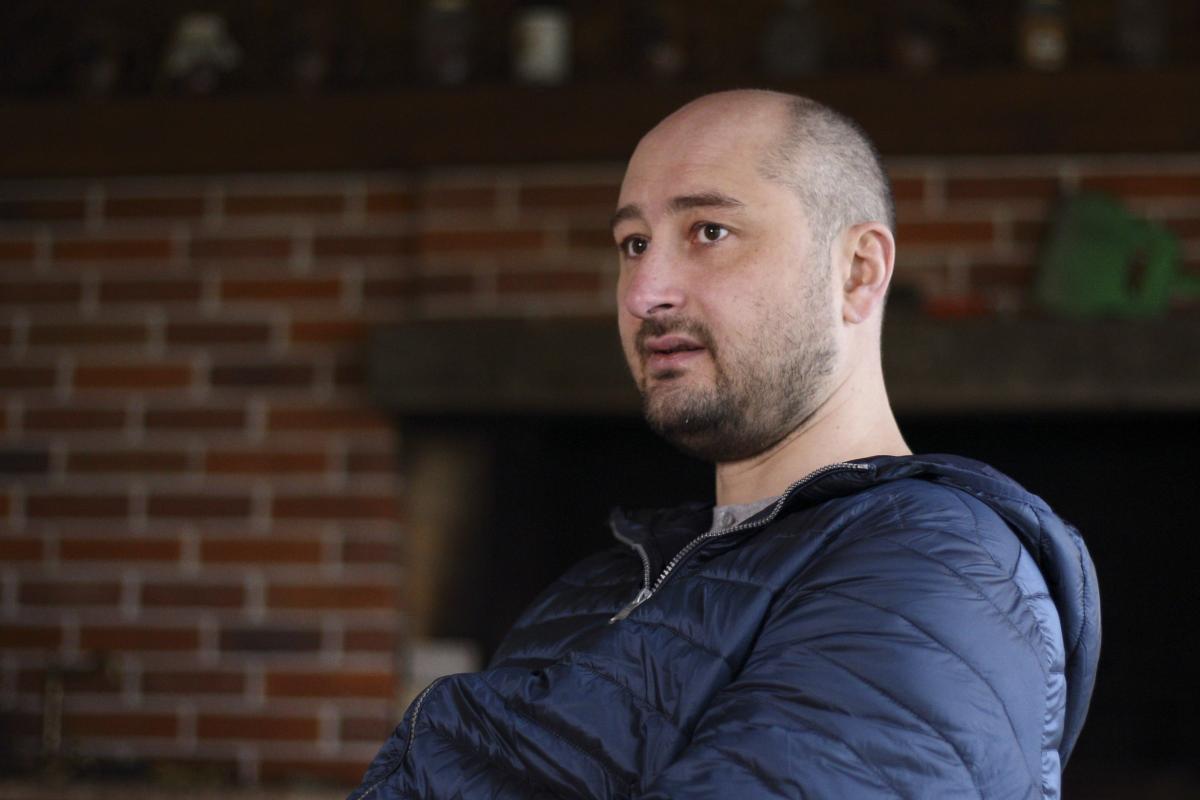 REUTERS
UPDATE, May 30: Following publication of this article, it was revealed that Arkady Babchenko had not in fact died as reported.
Full details can be found here. 
Head of the National Police Serhiy Knyazev has said Russian opposition journalist Arkadiy Babchenko was killed by a professional killer.
"It's amateurs who get arrested at the crime scene. This was a premeditated crime committed by individuals yet unknown. We believe the motive of the crime is [revenge for] the victim's professional activity. Other versions also have the right to life, but there is a priority," Knyazev said at a briefing, an UNIAN correspondent reports.
According to him, there were several criminals involved "It may take a single person to pull a trigger, but that single person could not prepare such a crime," he said.
At the same time, Knyazev said he would not disclose any details, in particular, on whether Babchenko let the killer into the apartment or whether his widow had already been questioned. 
He also added the experts had not yet started examining the bullets revealed at the scene, since they had not yet received a judicial authorization. "According to the new legislation, investigators are now waiting in court to obtain a permit for expert examinations," he said.
Knyazev also called on journalists who are conducting their own investigation into the murder to share the information they get with the National Police. "Dear journalists, bring us your materials. If you want to create a private detective agency, that's one thing, but another thing is that you are obliged by law to provide the information you obtain to the National Police," he said.
Knyazev also said that today, at 17:00 Kyiv time, representatives of security agencies would report at a press conference on the progress of the investigation.