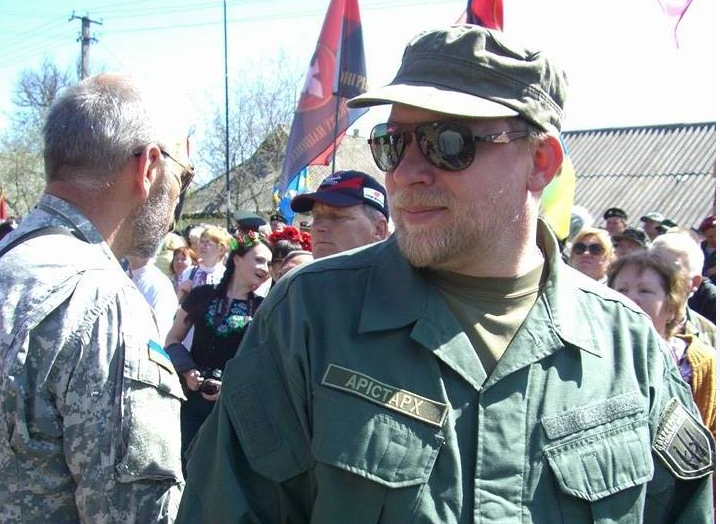 From Oleksiy Tsymbaliuk's Facebook page
"Hitman" who was hired to assassinate Russian journalist and Kremlin critic Arkady Babchenko in Ukraine has revealed his identity: Oleksiy Tsymbaliuk is a former Orthodox church monk, a Right Sector member, a volunteer and a Donbas war veteran.
Tsymbaliuk explained his decision by the fact that after tapes with his voice, which was not disguised, were made public, he saw no point in "holing up."
"It's wonderful that young and talented agents are working for the [SBU Security] Service who you can securely share information about a contract with. You work with them without being afraid that you'll be given up to the same customer for dollars," he wrote on Facebook on May 31.
Read alsoBabchenko's 'hitman' turns to SBU on his own – journalist
"Honestly, I know nothing about my future, I'm a bit all nerves. But I know for sure that a detective who was in charge of the investigation, an investigator in the case are people of honor," Tsymbaliuk wrote.
He said he would not give any interviews in the near future as long as the investigation is under way. Besides, he signed a non-disclosure agreement.
As UNIAN reported earlier, an assassination attempt on Babchenko was solved thanks to the fact that the "hitman" turned to the SBU Security Service of Ukraine on his own.
Tsymbaliuk took part in Ukraine's Anti-Terrorist Operation in Donbas. According to his Facebook profile, he now lives in Odesa. He is a member of the Right Sector Organization, which is outlawed in Russia.
He is also a former hierodeacon (monk-deacon) of the Ukrainian Orthodox Church (Moscow Patriarchate) and the Ukrainian Orthodox Church of the Kyiv Patriarchate.