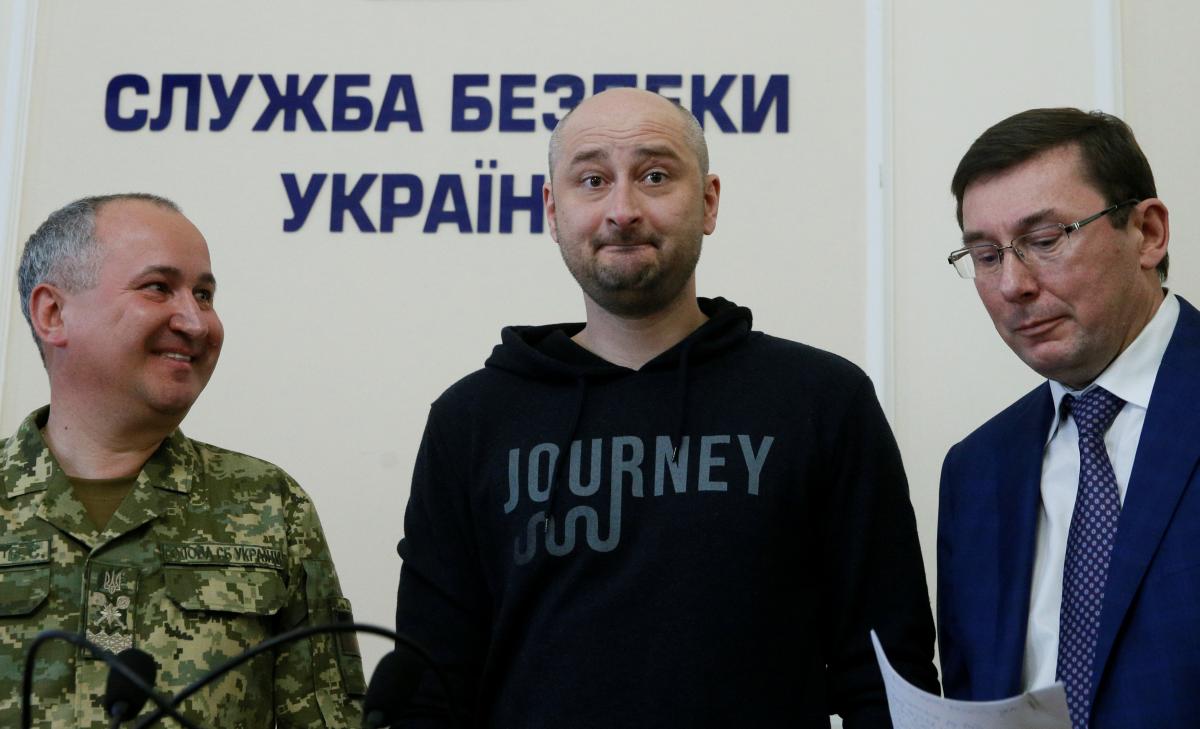 Arkady Babchenko (center) / REUTERS
Ukrainian prosecutors say Boris German, who is suspected of organizing an assassination attempt on Russian journalist and Kremlin critic Arkady Babchenko in Kyiv, has not cooperated with the Ukrainian secret service and is not an employee of the SBU Security Service of Ukraine.
"The information available to us does not confirm the testimony [German's claim about his cooperation with the counterintelligence service]. This is untrue. He is not and has never been an agent of the SBU Security Service of Ukraine or the counterintelligence agency, which is a structural unit of the SBU," state prosecutor Ruslan Kravchenko said after hearings at Kyiv's Shevchenkivsky district court on May 31, an UNIAN correspondent said.
According to the prosecutor, he checked the suspect's statement made during the testimony.
Read alsoBabchenko's 'hitman' reveals identity: Orthodox monk, Right Sector member, Donbas war veteran
Previously, German claimed in the courtroom that he had known that Babchenko's killing would be staged and it was part of a special operation where he was participating in cooperation with the secret service.
The court placed German under arrest for two months without bail.
He was detained on May 30. He is charged under Part 1 of Article 14 (preparations for crime), Part 5 of Article 27 (complicity in crime) and Part 3 of Article 258 (creation of a terrorist group or a terrorist organization) of the Criminal Code of Ukraine.
Boris German is Executive Director of the Ukrainian-German JV Schmeisser, the only non-state enterprise licensed to manufacture weapons in Ukraine.
Ukraine's law enforcement agencies on May 29 prevented an attempt to assassinate Babchenko in Kyiv, having staged his fake killing.