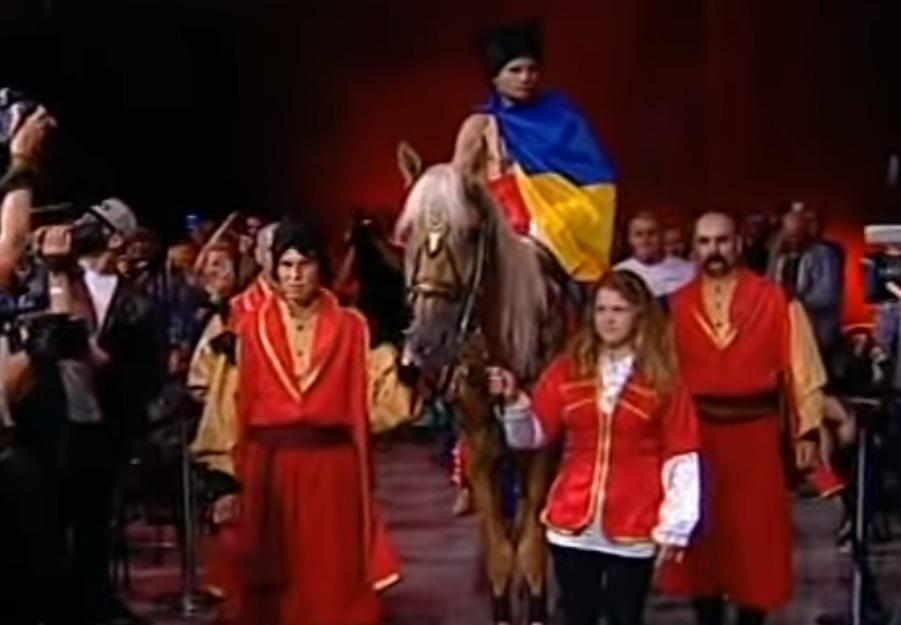 Screenshot / Youtube, UkraineAtamansPRO
Ukrainian boxing talent Denys Berinchyk, sporting traditional Ukrainian Cossack "sharovary" pants and wrapped in a Ukrainian flag, rode a horse to the ring in Kyiv Saturday night, before delivering a confident win over Columbia's Jose Luis Prieto.
At the moment, Berinchyk is a holder of a WBO Oriental lightweight champion title.
According to MSN, he is part of Ukraine's outstanding 2012 Olympic boxing team, winning a silver medal in the 64 kg division, while teammates Oleksandr Usyk and Vasyl Lomachenko captured gold medals.
Berinchyk has earlier entertained his fans with even more extravagant works like walking to the ring in handcuffs, surrounded by guards, or riding in on a motorcycle, and walking in dressed as the bear mascot from the 1980 Summer Olympics.