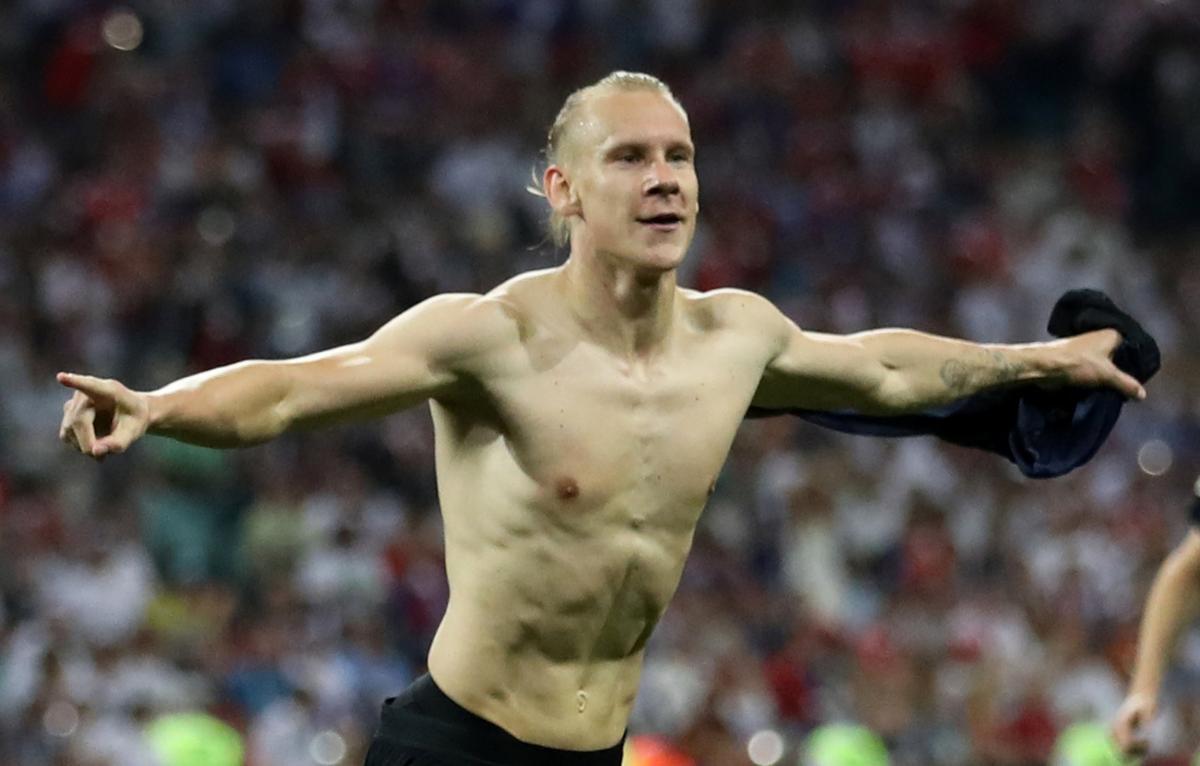 REUTERS
After FIFA condemned a video where following a dramatic win over Russia in World Cup quarterfinals Croatian defender and ex-Dynamo Kyiv player Domagoj Vida exclaimed "Glory to Ukraine" while ex-national team member Ognjen Vukojevic (another ex-Dynamo player) said the victory was for Dynamo and Ukraine, the Ukrainians crashed the Facebook rating of the organization's official page on the social network.
Ukrainian users en masse rated the page with a 1-star minimum, commenting the move, expectedly, with  "Slava Ukraini" or "Glory to Ukraine!".
The flashmob was launched on Monday, July 9, and by Tuesday morning, some 150,000 users have already taken part.
Thus, the overall rating fell to 1.4 stars out of five in just under 24 hours.
As UNIAN reported earlier, FIFA issued a warning to a Croatian national team's player Domagoj Vida over the "Glory to Ukraine!" video address. It was also reported that Vukojevic was banned from a Croatian team and fined 15,000 Swiss francs ($15,150) over the incident despite vigorous support of both players' move by Ukraine's Football Federation.
The Ukrainian Embassy in the UK also slammed two British newspapers - the Sun and the Independent - for misinterpreting in their reports the nature of the "Glory of Ukraine!" slogan and playing along with the Russian propaganda. 
The Independent has apparently fixed the piece following the Embassy's reaction.
"Congratulations to the @UkrEmbLondon and everyone else who helped draw the @Independent's attention to the shocking errors in its reporting on the Croatian "Glory to Ukraine" World Cup video. Thanks to your efforts the newspaper has now corrected its earlier mistakes," Business Ukraine magazine reported Monday.