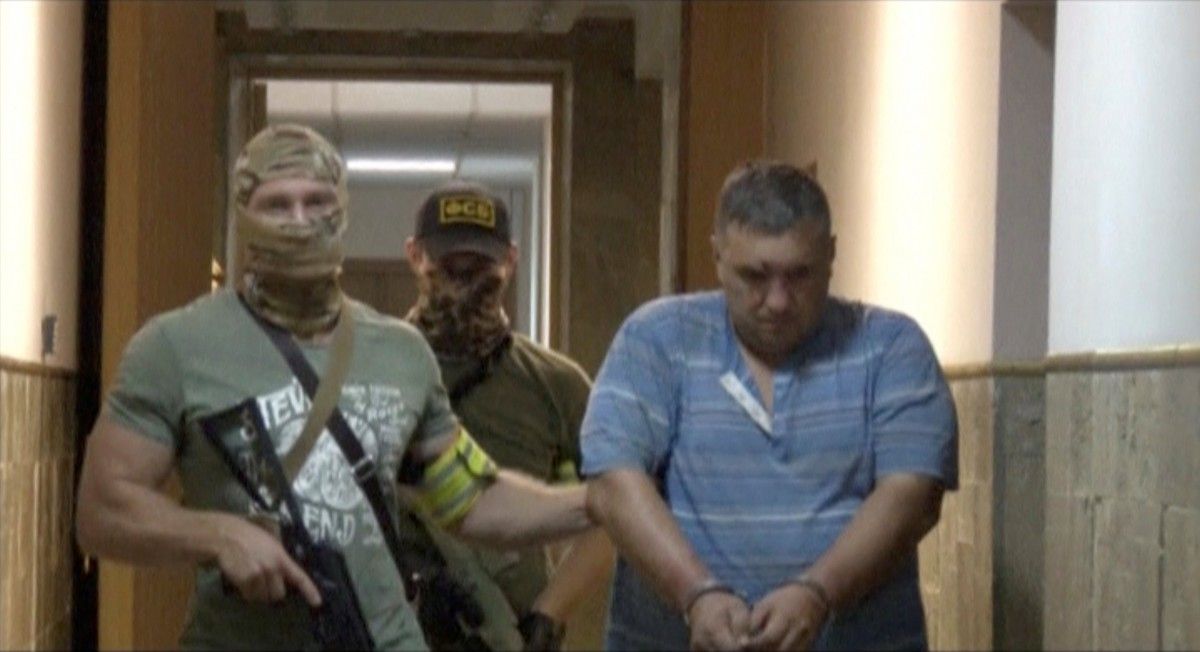 REUTERS
A human rights activist says that a possible transfer of Ukrainian citizen Panov, who has been sentenced to eight years in a strict-security colony in Russian-occupied Crimea for allegedly "plotting sabotage," to Russia after his verdict enters into force will violate international humanitarian law.
"He is to be transferred from Crimea, as there is no colony of strict regime on the peninsula. I think that this is being done on purpose, to break ties with the family, so that relatives, human rights activists and lawyers find it more difficult to reach such people," Olga Skripnik, who heads the Crimean Human Rights Group, told UA:Krym, the group said on Facebook.
"We see that the 'judge' acted in a biased way towards Yevhen Panov: he ignored a statement about torture, numerous falsifications, for example, that fact that Yevhen's car had been examined illegally – all this proves his innocence. But the 'judge' ignores this all, and this is a violation of the right to a fair trial," she said.
Read alsoUkraine's Panov denies sabotage charges in Russia-controlled Crimea – media
According to her, the struggle for Panov's freedom continues. An appeal against the verdict is being prepared, the defense has also been collecting materials for appeal to the European Court of Human Rights.
As UNIAN reported earlier, the Russian authorities arrested Panov and another Ukrainian national, Andriy Zakhtey, in August 2016, charging them with being part of a "saboteur group" plotting a series of terrorist attacks on the peninsula's infrastructure. They were kept in Moscow's Lefortovo prison for some time, then were returned to Crimea.
Zakhtey, who pleaded guilty in a "deal" with the investigation, was tried in February and sentenced to six and a half years in prison and a RUB 220,000 fine. The Ukrainian authorities have refuted all charges against Panov and Zakhtey and dubbed their arrests "provocation."
On July 13, Kremlin-controlled "supreme court" of Russian-annexed Crimea handed down a verdict against Panov, having sentenced him to eight years in a high-security penal colony.