Crimean Tatar human rights activist Kuku stops hunger strike – journalist
Kuku went on hunger strike on June 26.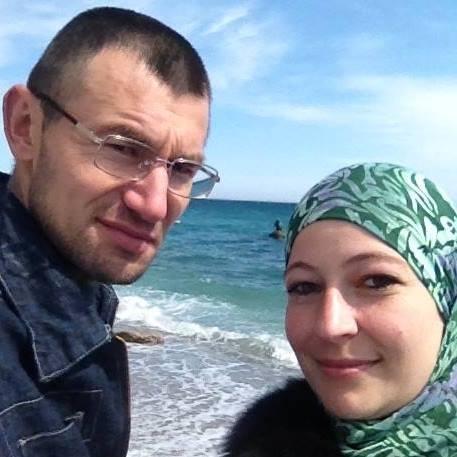 facebook.com/k.merik
Journalist Anton Naumlyuk has said Crimean Tatar human rights activist Emir-Huseyn Kuku, who is under arrest in a pre-trial detention center in Russia's Rostov-on-Don, has stopped his hunger strike.
"In response to the request of his wife Meryem, Emir-Huseyn stopped the hunger strike. According to Leonid Petrashis, the chairman of the Public Supervisory Commission for Rostov region, Kuku wrote a statement on July 18 on the termination of hunger strike and began the process of recovery: he eats nutritious mixtures and undergoes medical procedures," Naumlyuk wrote on Facebook.
Read alsoUkrainian political prisoner disappears in Russia's detention center
As UNIAN reported, citizens of Ukraine Emir-Huseyn Kuku, as well as Vadym Siruk, Muslim Aliyev, Enver Bekirov, Refat Alimov and Arsen Dzhepparov are accused by Russia of "participating in a terrorist organization" and "planning to seize power through violence." Their cases were merged in one case, the so-called Hizb ut-Tahrir case.
Crimean Tatar activist Emir-Huseyn Kuku was actively engaged in human rights activity after Russia annexed Crimea in March 2014. He was detained in Russian-occupied Crimea on February 11, 2016, amid large-scale police raids. In December 2017, he was moved from Crimea to Russia's Rostov-on-Don. He is now remanded in custody in detention center No. 4 in that Russian city.
Ukraine's Ministry of Foreign Affairs considers the case against the said six Ukrainian citizens to be fabricated.
Emir-Huseyn Kuku went on hunger strike on his birthday, June 26.
If you see a spelling error on our site, select it and press Ctrl+Enter