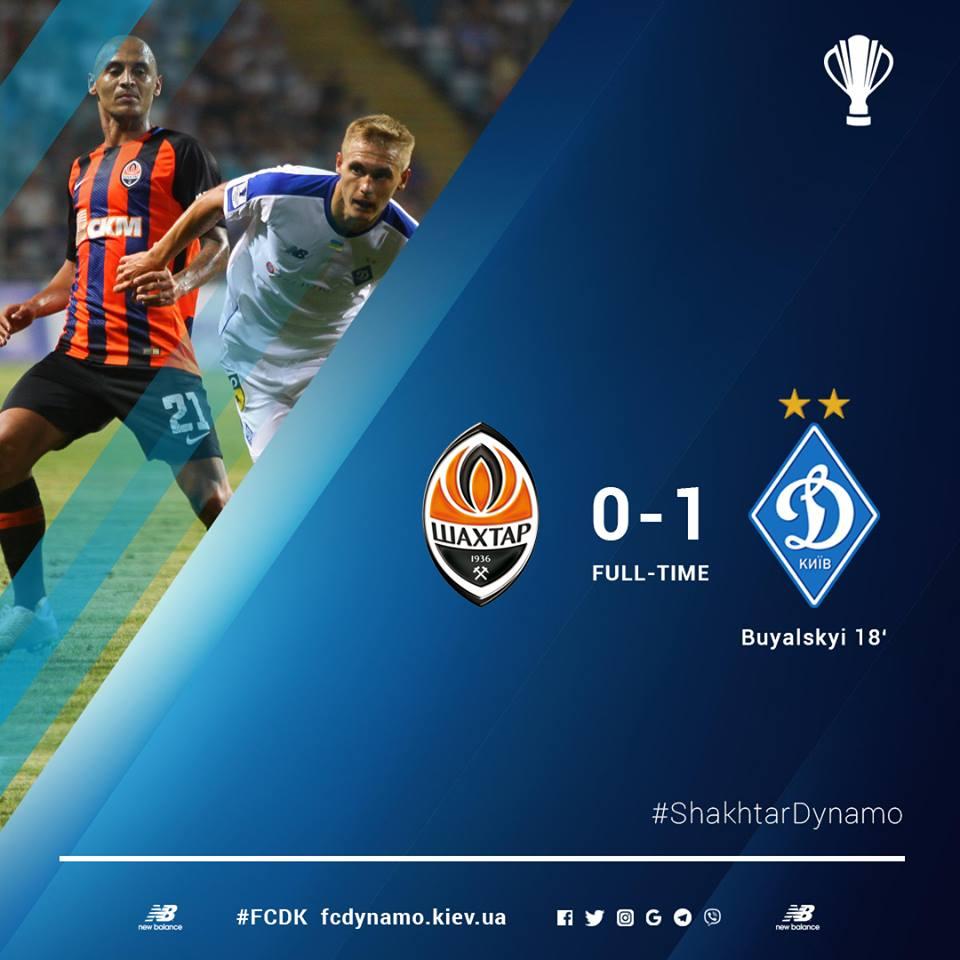 Photo from facebook.com/fcdynamoua
A football match between Dynamo Kyiv and Shakhtar Donetsk for the 2018 Ukrainian Super Cup, which was hosted by Odesa on July 21, ended with a 1-0 win of the team from Kyiv, who became the owner of the trophy.
A number of opportunities missed by Shakhtar's players during first minutes let Dynamo be in the lead in the first half. The white-and-blue team took advantage of a mistake committed by Shakhtar goalkeeper Andriy Pyatov and the winning goal was scored by Vitaliy Buyalskyi: 1-0.
Read alsoShakhtar Donetsk win their 11th domestic title, securing "golden double" this season
Shakhtar, who played in an unusual composition, succeeded in grabbing the ball more often, but then failing to score in due moments.
The fight ended in a clash between the players of the two teams, as a result, one player from Dynamo and Shakhtar each – Nikita Burda and Ismaily Gonçalves dos Santos – were removed for unsporting conduct.
It was Dynamo's seventh Super Cup win, the while Shakhtar hold eight titles in this tournament.