Over 110 Ukrainians imprisoned in Greece on charges of smuggling of migrants
Denisova urges Council of Europe Commissioner for Human Rights Dunja Mijatovic to join hands for the release of Ukrainian sailors from Greek prisons.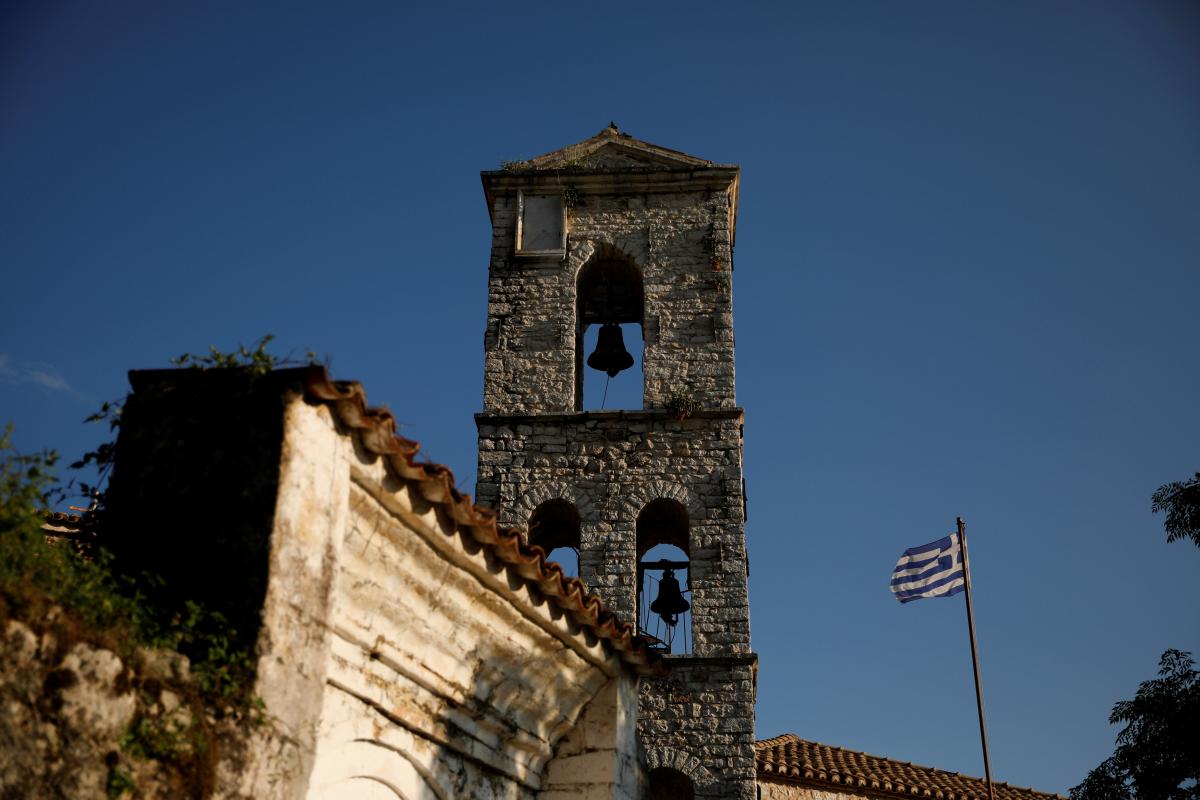 REUTERS
Ukrainian Parliament's Commissioner for Human Rights Liudmyla Denisova says 112 Ukrainian citizens are now imprisoned in Greece on charges of smuggling of migrants.
"According to available information, there are 161 Ukrainians in prisons in Greece, 112 of them are imprisoned on charges of transporting illegal migrants," the ombudswoman said on Facebook.
"There are many Ukrainians in Greek prisons. Our citizens are being deceived into working on cruise liners and yachts, and then are forced, under penalty of death, to smuggle illegal migrants across the sea to Europe. That is why hundreds of Ukrainian sailors have been detained by Greek law enforcement agencies," she wrote.
According to her, criminal groups recruit low-income Ukrainians for such illegal work. "Sailors are promised official employment, work under a contract. Very quickly, just a few months after, they find themselves in Greek prisons ... And someone makes huge money on this," she said.
She says Ukrainian detainees' rights are violated in prisons. Translators who are hired for citizens of Ukraine do not speak Ukrainian or Russian at a sufficient level. "That is, legal assistance is not provided in full, as without good translation, detainees cannot provide proof of their innocence, communicate with a lawyer and find out details of their case," she said.
"What is more, the court does not take into account circumstances mitigating their guilt and sailors' testimony, and the conditions of their detention do not meet the minimum standard requirements for the treatment of prisoners," she said.
According to the sailors' relatives, conditions in prisons are terrible, medical treatment is not provided.
Read alsoTwo Ukrainians imprisoned in Greece for 180 years for smuggling of migrants
Denisova notes that Ukraine and the Hellenic Republic are states that have joined the Council of Europe Convention on Action against Trafficking in Human Beings. "Article 26 of the Convention provides for exemption from punishment if the crime was committed under duress, that is, as in most cases of detained Ukrainian sailors," the commissioner said.
Taking this into consideration, Denisova calls on Council of Europe Commissioner for Human Rights Dunja Mijatovic for cooperation and hopes that they will be able to jointly return the Ukrainian citizens home.
If you see a spelling error on our site, select it and press Ctrl+Enter