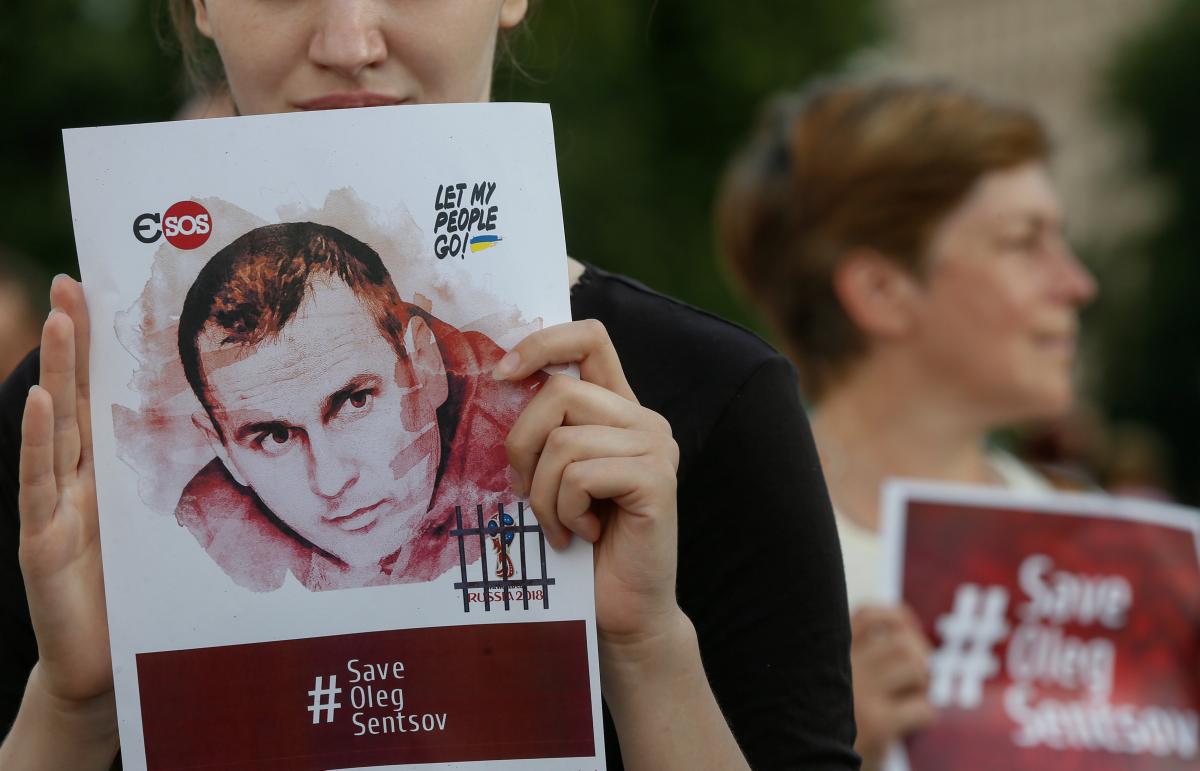 REUTERS
Lawyer of Ukrainian film director Oleh Sentsov, who was illegally convicted in Russia, Dmitry Dinze has published a new letter from his client, who says he is not going to stop his hunger strike.
"I'm not ill, but I'm on hunger strike and I'm not going to stop. I thank everybody. My greetings to all. Glory to Ukraine!" Sentsov said in his message, posted by Dinze on Facebook on August 7.
The lawyer also gave details about Sentsov's visit to a civil hospital for examination, seeking medical assistance outside the penal colony. "As soon as the chief doctor learnt who was brought to him, he said he would tie Oleh to a hospital bed, stuff him with medicines and feed by force. If Oleh refuses, he will use tube feeding. One can meet such Russian doctors sometimes. Punitive medicine," Dinze wrote.
The lawyer, who has recently visited Sentsov, says his client's condition has worsened, but he refuses to be hospitalized.
Read alsoSentsov asks not to spread false rumors about his force-feeding or death
According to Dinze, Sentsov has a very low heart rate – about 40 beats per minute and a low hemoglobin count, resulting in anemia. The lawyer said that the political prisoner would not stop the hunger strike.
Also, Dinze said that Sentsov had been persuaded twice to go to hospital. According to the lawyer, his client did not want to go to a civil hospital of Labytnangi, as "the chief intensive care specialist is aggressive towards him, and probably can do harm to him." Sentsov is also against the transfer to any other hospital "because he simply won't make it and may die."
Ukraine's Federal Penitentiary Service in the Yamalo-Nenets Autonomous District claims that Sentsov's condition is assessed by Russian doctors as satisfactory. The Ukrainian prisoner has been on hunger strike since May 14, 2018.