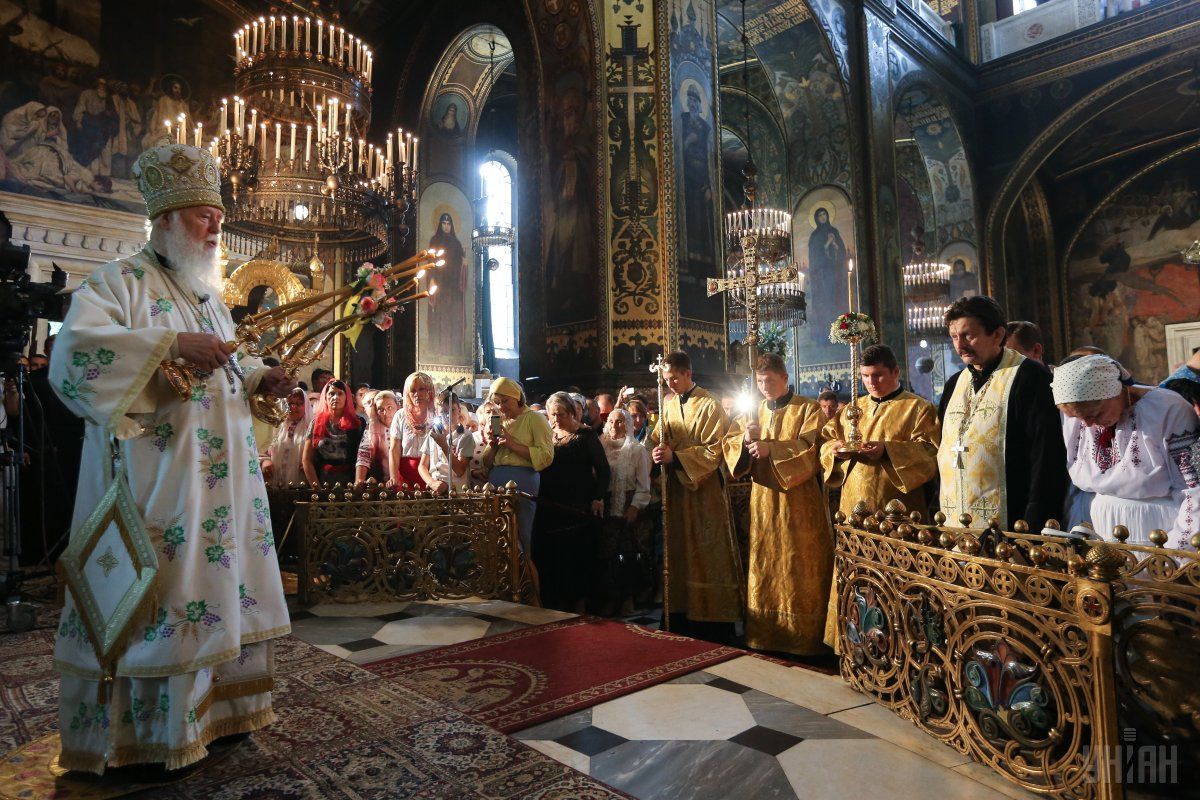 Photo from UNIAN
Some 52% of Ukrainians believe that it is the Ukrainian Orthodox Church of the Kyiv Patriarchate that has the right to be considered the historical successor of the Orthodox Church established in Kievan Rus 1030 years ago, says the poll by Rating Sociological Group.
The study titled "Dynamics of Patriotic Attitudes of Ukrainians: August 2018" says another 12% opine that the legal successor it the Moscow Patriarchate.
Researchers say 3% chose the Ukrainian Autocephalous Orthodox Church, 2% - the Russian Orthodox Church, and 5% - another church.
Read alsoRussia launches yet another fake story targeting Ukraine church independence aspirations
Some 27% of respondents could not decide on the issue.
The study was conducted August 3-10, 2018. Only people living in Ukraine were polled, 18 years and older. The sample is representative of age, sex, region and type of settlement. Selective population was 2,000 respondents. Personal formalized interview (face-to-face) was employed. Representative error is no more than 2.2%.
As UNIAN reported earlier, statements about the possible "seizure of temples" after the provision of Tomos on autocephaly of the Ukrainian Orthodox Church are an example of disinformation, says head of the Ukrainian Orthodox Church of the Kyiv Patriarchate, Patriarch Filaret.