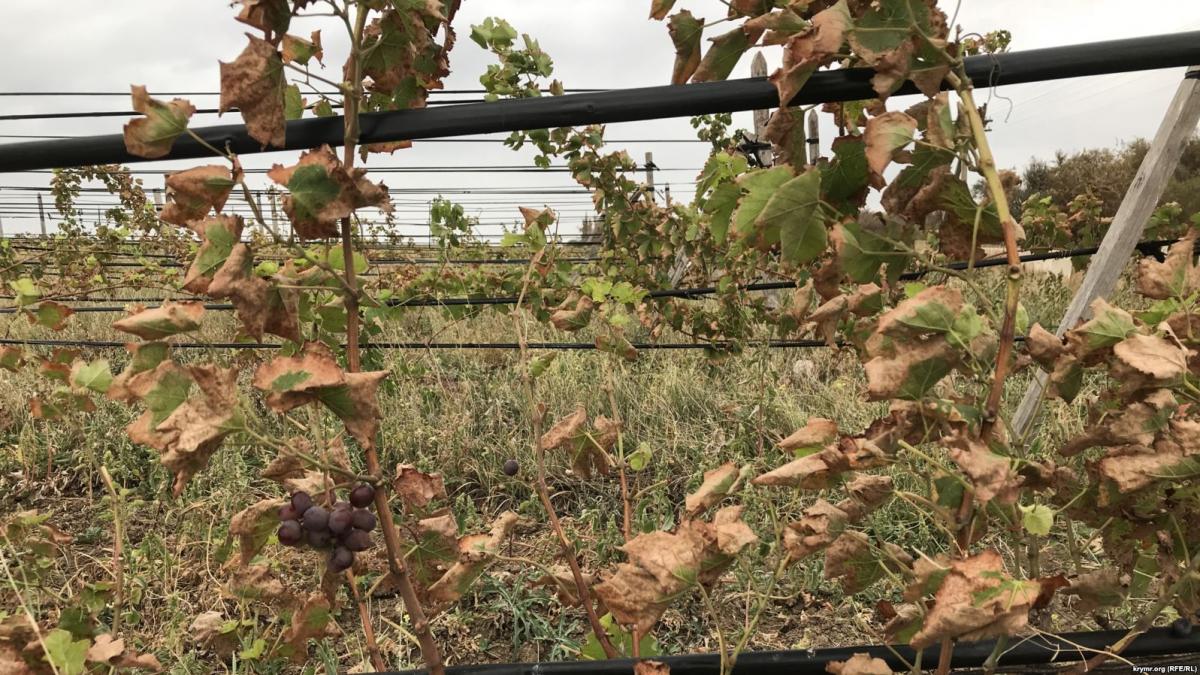 Krym Realii
Crimean human rights activist Abdureshit Dzepparov has said the situation in the town of Armyansk affected by the mysterious chemical spill is now "very depressing."
According to the activist, the town's streets are empty. Farming lands, in particular, vineyards, have been affected by the emissions that came from the Crimean Titan plant, according to RFE/RL's Krym-Realii media project.
Read alsoUkraine temporarily closes two checkpoints on administrative border with Russian-occupied Crimea
"Today I have visited Armyansk along with my colleague. The situation is very depressing. We wanted to leave town as soon as possible. The streets are almost empty, abundantly covered with fallen tree leaves. Vegetables were affected, as well as vineyards, where vine leaves were burned by acid emissions," he said.
Krym Realii
As UNIAN reported, in the early hours of August 24, an unknown chemical substance was released in the air across the northern part of the occupied Crimea.
It has been established that the emission took place at the local Crimean Titan plant.
Occupation forces did not announce an emergency situation, although children were evacuated from the area. Plant operations were suspended for two weeks, the "authorities" said.