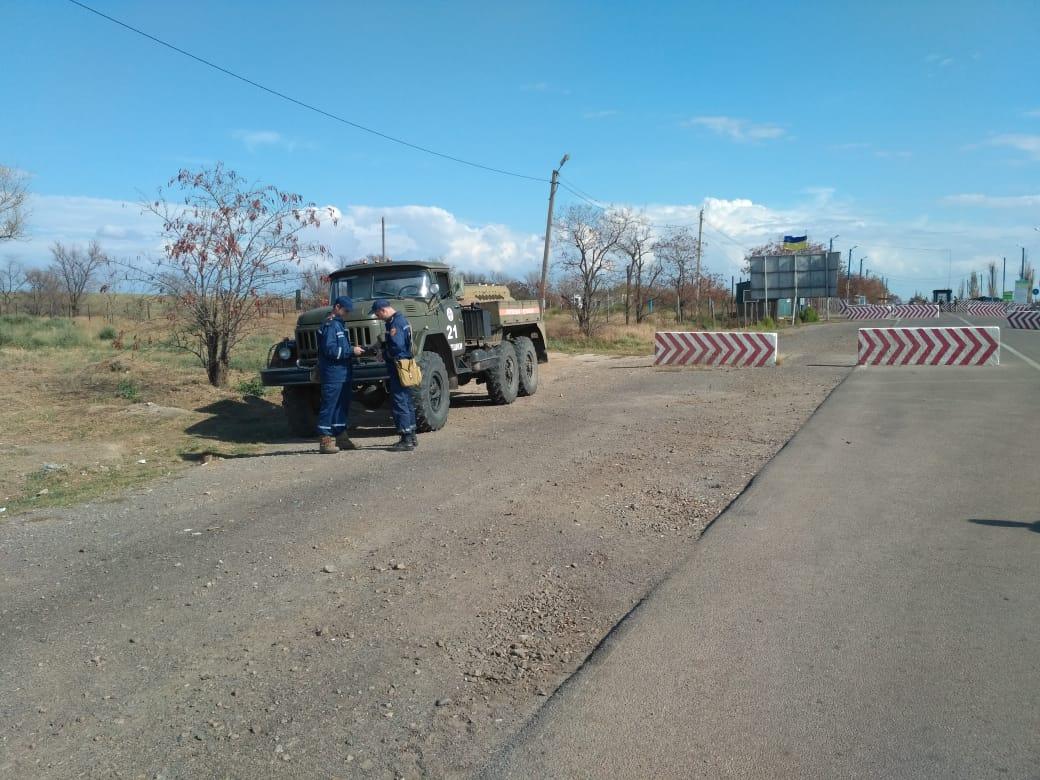 dsns.gov.ua
Ukrainian rescuers have washed 234 kilometers of roads in Kherson region with an alkaline solution following acid leaks in neighboring Russian-annexed Crimea.
Such measures were taken in seven settlements that were most affected as a result of emissions from the Crimean Titan plant, the TV news service TSN said.
Read alsoAlmost 60 people flee to Ukraine after acid leaks in Crimea
Such clean-up designed to reduce the impact of harmful substances on people has also been carried out at the Kalanchak and Chaplynka entry and exit checkpoints. They are still closed for entry into the occupied peninsula. At the same time, people from Crimea who seek medical help are allowed to enter Ukraine.
Fifty residents of the annexed peninsula have already entered Ukraine under the simplified crossing procedure.
As UNIAN reported, in the early hours of August 24, an unknown chemical substance leaked into the air in the north of Russian-occupied Crimea.
It has been established that the emission took place at the local Crimean Titan plant.
The de-facto authorities did not announce an emergency situation, although children were evacuated from the area. The plant ceased its work for two weeks, the "authorities" alleged.
However, Chairman of Kherson Regional State Administration Andriy Gordeev said the Crimean Titan plant whose chemical emissions had recently caused a sharp deterioration in the health of people in the nearby settlements was still working.