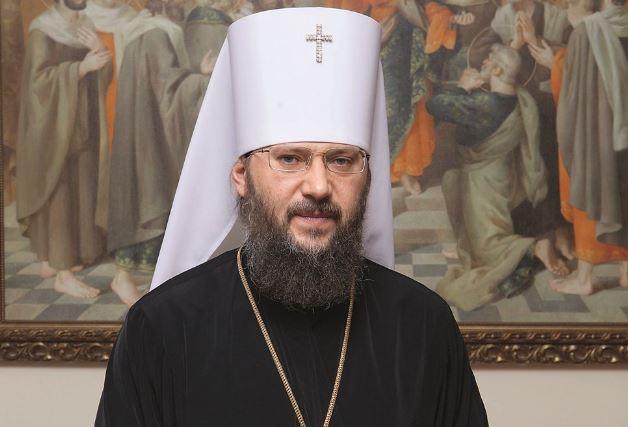 news.church.ua
Metropolitan Antoniy (Pakanych), the Chancellor of the Ukrainian Orthodox Church of the Moscow Patriarchate, says that his church will not recognize the local Ukrainian Orthodox Church after it is granted a "tomos" on autocephaly by the Ecumenical Patriarch of Constantinople.
Speaking with the Greek news agency Romthea, Antoniy said: "Our Church will not recognize this move and will not cooperate with the new 'church." The church is a large spiritual family, which means that the majority of our believers and parishes will remain in the bosom of the canonical Church, they will not betray their pastors whom they love and follow. Some will leave, but not many – those will mainly be people with issues. The disputes will once again arise in the families of Ukrainians, our temples will once again be seized, brothers will stand against brothers, there will be conflicts...We already witnessed such events in the early 1990s, when the split happened," the cleric said, according to the UCO-MP press service.
The press service of the Moscow-controlled  church added that it is politicians who intend to rename UOC-MP into the Russian Church in Ukraine and make it "alien."
As UNIAN reported earlier, any statements about the possible "seizure of temples" after the provision of Tomos on autocephaly of the Ukrainian Orthodox Church are an example of disinformation, head of the Ukrainian Orthodox Church of the Kyiv Patriarchate, Patriarch Filaret, said earlier.
"According to the Ukrainian laws, all temples and property belong to the communities - on the basis of ownership or rights of use or rent. [I say] communities, meaning parishes, monasteries, religious educational institutions," Filaret said.
He also stressed that the calls to "seize the Lavra" are a "provocation that plays in favor of the Kremlin."
At the same time, according to Dmytro Tymchuk, coordinator of Ukraine-based Information Resistance OSINT community, it is the infamous "religious war" that is one of the most prominent "boogeyman stories" used by Ukrainian MP Vadym Novinsky, a vivid supporter of the Moscow Patriarchate of the Ukrainian Orthodox Church, as well as various pro-Kremlin "experts," to intimidate the Ukrainian public and international community when they forecast what will happen once independence is granted to the Ukraine church.