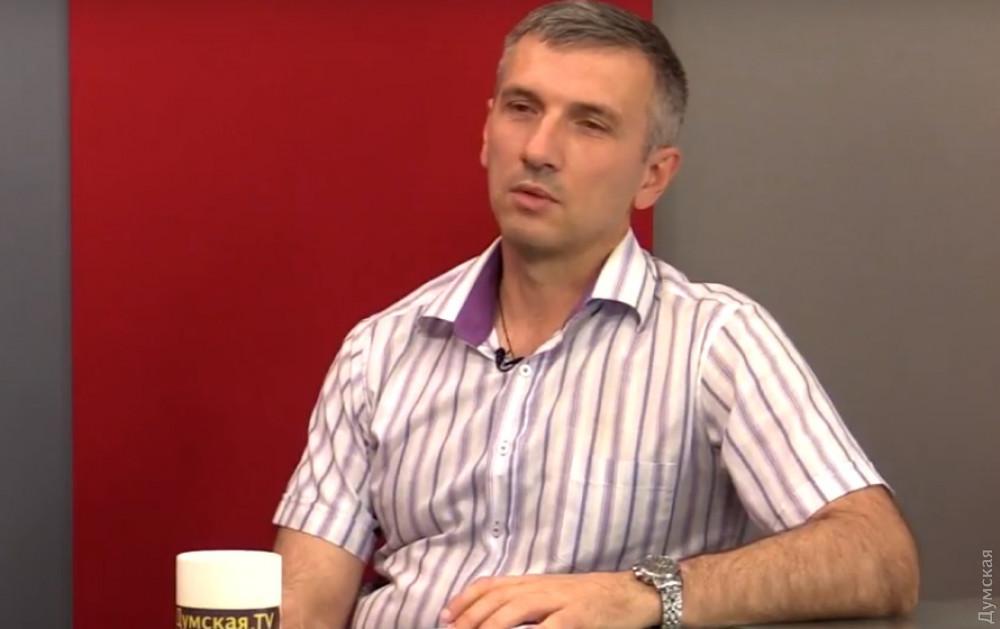 Oleh Mykhailyk/foto from Dumskaya newspaper
Condition of Oleh Mykhailyk, a public activist in the city of Odesa, who was shot in the evening of September 22, has stabilized; he regained consciousness.
Read alsoUkraine commemorates journalist Georgiy Gongadze on 18th anniversary of his disappearance
"As of 8:30, he has regained consciousness, and his condition is basically stable... A bullet is in the chest of the body. According to doctors, he will be operated on later, after stabilization of his condition. He lost a lot of blood because of internal bleeding," Adviser to the Chief of National Police's Odesa Main Department Ruslan Forostyak said on September 23, as reported by 112 Ukraine TV channel.
According to the official, Mykhailyk is now conscious. However, doctors will carry out the operation to remove the bullet later, depending on the victim's condition.
The public activist was given security.
As was earlier reported, a perpetrator shot at Mykhailyk on Osipov Street in Odesa on Saturday.
The police qualified the attack as an assassination attempt.