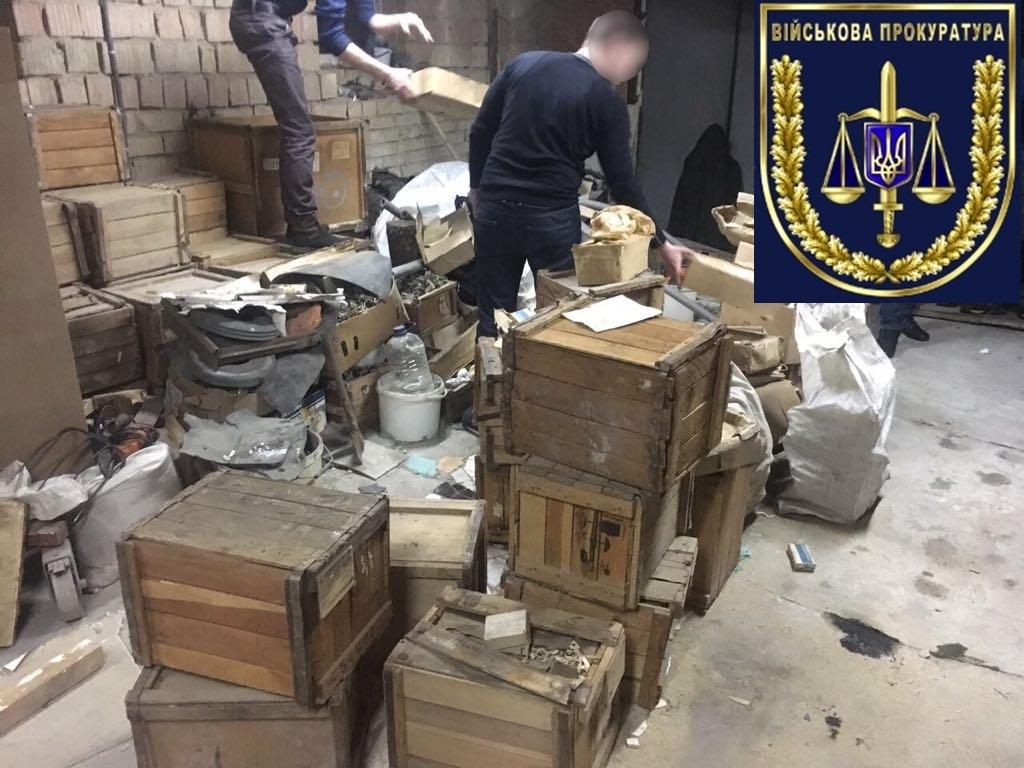 vppnr.gp.gov.ua
The Military Prosecutor's Office of Ukraine says parts and components for military equipment have been stolen from the warehouses of Ukraine's military units and transferred to Russia over the past 20 years; the equipment was also used by Donbas militants against the Ukrainian army.
Read alsoStartling find near Odesa: Law enforcers reveal cache with surface-to-air missiles (Photo)
According to the investigation, two brothers, Ukrainian citizens, transferred the compnents for military equipment to Russia via couriers. Investigators exposed the channel for the supply of spare parts and components to missile systems in Russia. The parts were either stolen from warehouses, or removed from military equipment, the press service of the Military Prosecutor's Office reported on September 23.
One of the brothers, organizer of the scheme, was detained.
During the searches, law enforcers found out documents, ledgers, and correspondence with customers from Russia, the report said.
The detainee was informed of suspicion and taken into custody. His brother, who was also involved in the scheme, was put on the wanted list.
As was earlier reported, overnight September 20, five pistols and five AKS-74 assault rifles were stolen in a military unit of the Ukrainian Armed Forces in Zhytomyr region. Perpetrators have not been identified yet.
The military prosecutor's office is also investigating the theft of more than 170 tonnes of fuel from a military unit in Odesa region.