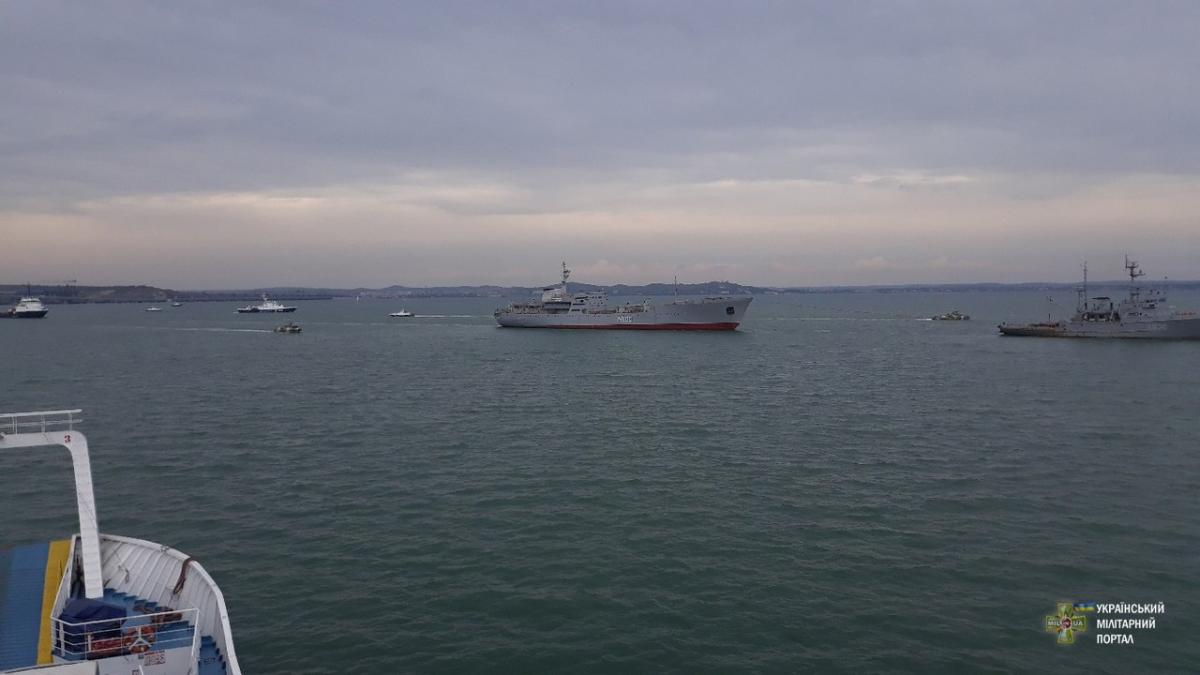 mil.in.ua
Ukraine's search and rescue ship A500 Donbas and seagoing tug A830 Korets have passed the area of the Kerch Strait Bridge connecting the Taman peninsula with Russian-occupied Crimea.
Read alsoUkrainian Navy ships heading to Sea of Azov through Kerch Strait – media
Earlier, Ukraine's small armored artillery boats P177 Kremenchuk and P178 Lubny departed from the port of Berdyansk in the direction of the Kerch crossing to meet the two vessels, the Ukrainian Military Portal wrote on Sunday.
The boats, which were delivered to Berdyansk in early September, have already been set afloat.
At about 12:00, the U.S. Air Force reconnaissance aircraft Boeing RC-135V, serial 64-14848, started operations near the Kerch Strait.
As was earlier reported, Ukraine's search and rescue ship A500 Donbas and the seagoing tug A830 Korets departed from Odesa to Berdyansk on September 20, to set up a new naval base of the Ukrainian fleet in the Sea of Azov.
On September 22, Russia's FSB (Federal Security Service) border department said two ships of the Ukrainian Navy entered "the exclusive economic zone of Russia." Therefore, they were accompanied by ships of the FSB Coast Guard.
The Ukrainian government on September 17 announced its plans to establish a naval base on the Sea of Azov before the end of the year, which will create conditions for repelling Russian aggression in that region.