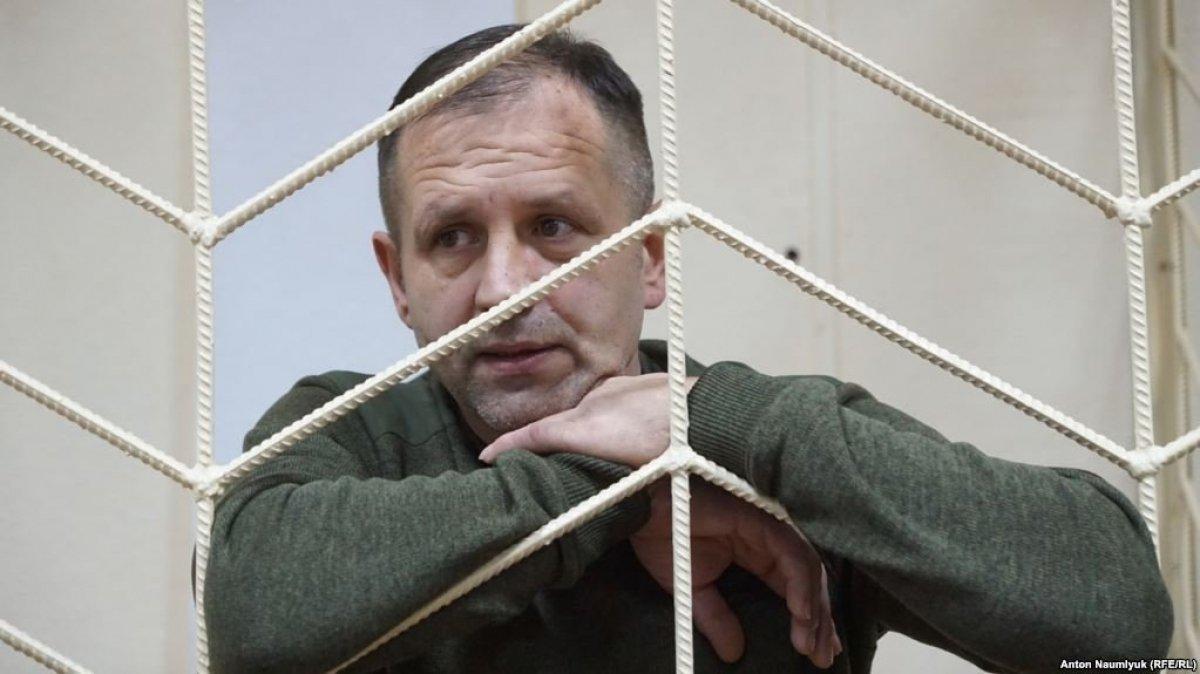 Radio Liberty
Deputy Chairman of the Mejlis of the Crimean Tatar people Akhtem Chiygoz says Ukrainian activist Volodymyr Balukh has already been convoyed to the Kerch colony.
There is no official confirmation from the Russian authorities and Balukh's lawyers yet, RFE/RL's Krym.Realii media project said.
Read alsoBalukh to be convoyed to Kerch colony – Chiygoz
As UNIAN reported earlier, the Crimean court on July 5 sentenced Ukrainian political prisoner Volodymyr Balukh to an extra five-year term in a penal colony and a RUB 10,000 fine in the second criminal case opened against him. That second case was based on claims by Valeriy Tkachenko, the head of a detention center in the village of Rozdolne, who stated Balukh had allegedly assaulted him, while the prisoner and his defense insisted that it was Tkachenko who had in fact attacked the defendant.
Balukh was detained by Russia's FSB Federal Security Service on December 8, 2016. FSB operatives claimed that they had allegedly found 90 ammunition rounds and several TNT explosives in his attic.
On March 14, 2018, the Kremlin-controlled "Supreme Court of Crimea" reviewed Balukh's original verdict and sentenced him to three years and five months in a penal colony settlement and a RUB 10,000 fine.
On March 19, Balukh said he would go on hunger strike in response to the verdict. Balukh's defense and human rights activists assert that he is a victim of repression over his public pro-Ukrainian position.
Recently, Chiygoz reported that Balukh who was kept in a Simferopol detention center had badly been beaten by the guards and faced death threats.
Ukraine's Ministry of Foreign Affairs said that evidence of the attack on Balukh would be transferred to courts.
On October 9, Balukh announced he had suspended his hunger strike during the transfer from the peninsula to a Russian-based colony.