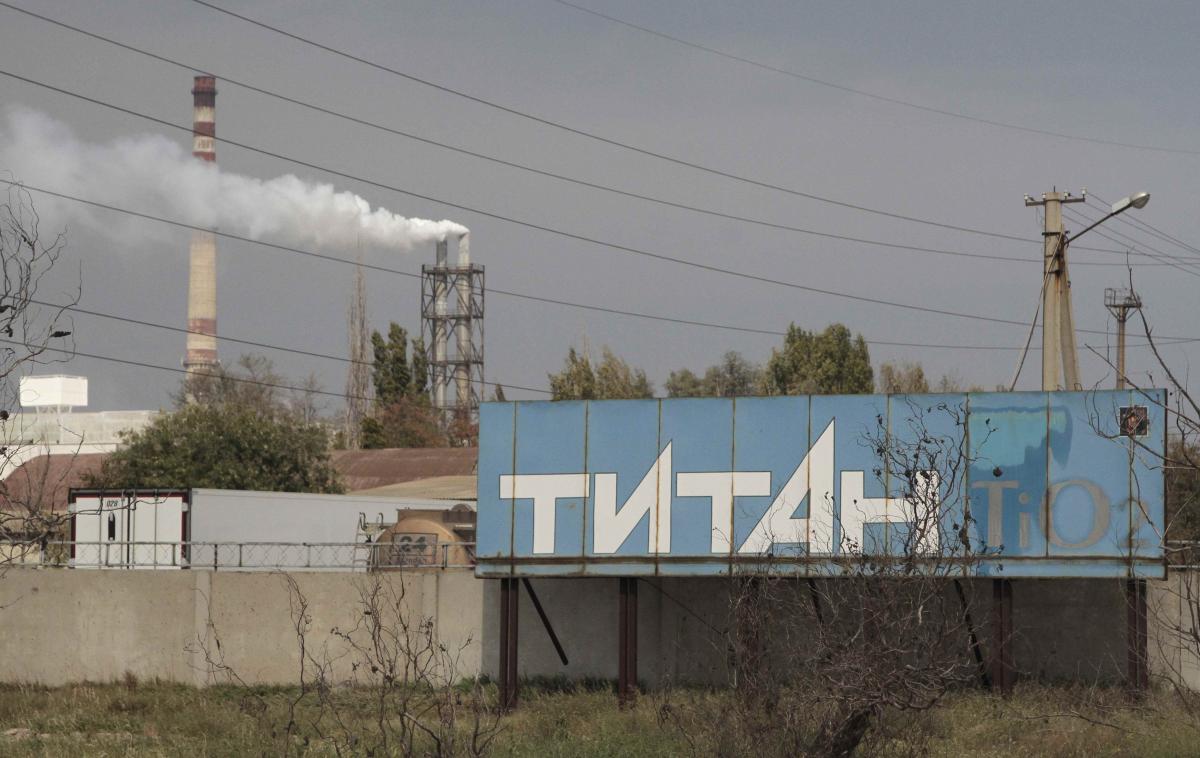 REUTERS
The Crimean Titan plant in the town of Armyansk, north of Russian-occupied Crimea, has resumed work after a halt in September due to leaks of hazardous chemicals.
Read alsoNew chemical leaks reported in Russian-occupied Crimea
Crimea's de-facto authorities announced the launch of the plant's equipment began on Saturday, October 20, RFE/RL's Krym.Realii media project said with reference to a statement by Russia's regulator, Rosprirodnadzor.
It takes about a week for the plant to reach its full capacity, head of the de-facto administration of Russian-occupied Armyansk Vasily Telizhenko said.
As UNIAN reported, in the early hours of August 24, an unknown chemical substance was released in the air across the northern part of Russian-occupied Crimea.
It was established that the emission had taken place at the local Crimean Titan plant.
The local authorities did not announce an emergency situation, although children were evacuated from the area and the plant halted its operations.