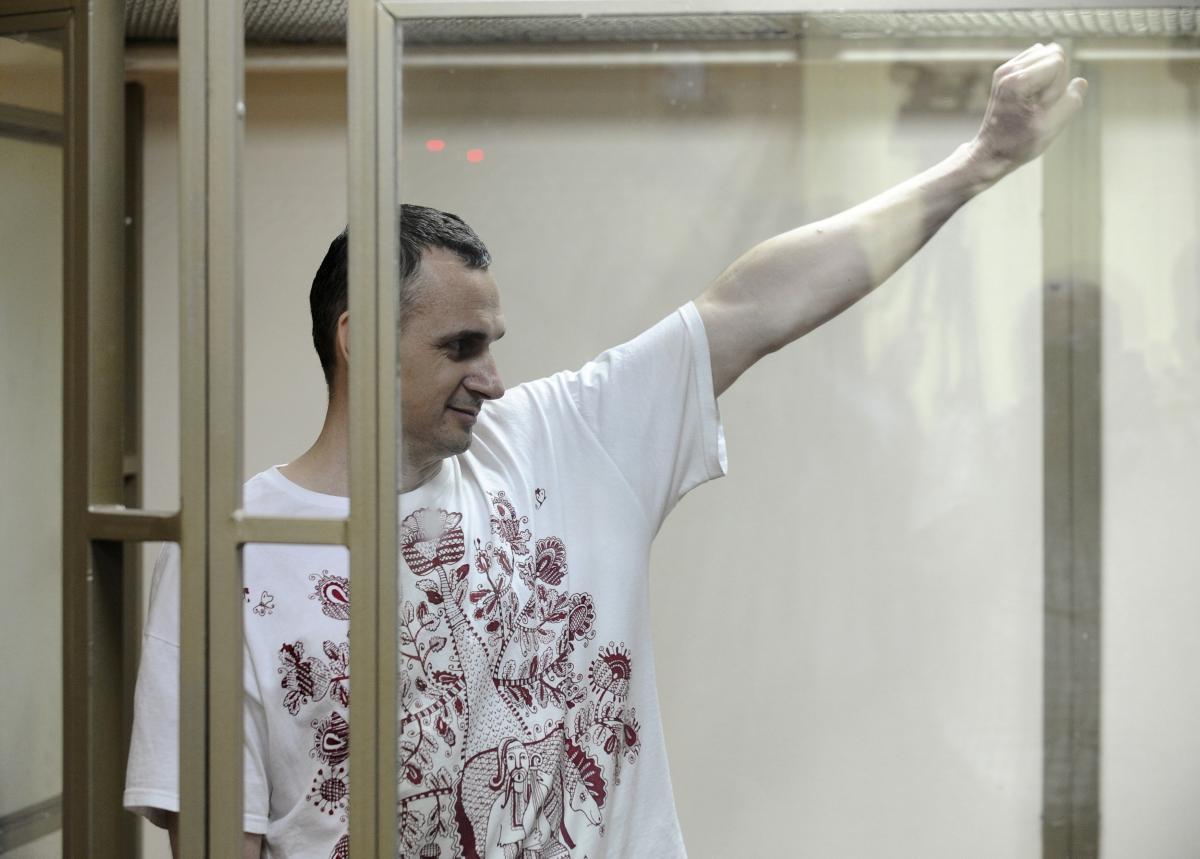 REUTERS
Brussels reporter for Radio Free Europe/Radio Liberty Rikard Jozwiak has said illegally convicted Ukrainian film director Oleh Sentsov, who is imprisoned in Russia, was awarded the 2018 Sakharov Prize on Thursday, October 25.
"Oleg Sentsov has been awarded the 2018 Sakharov Prize! [The] award ceremony [will be held] in Strasbourg on December 12," he wrote on Twitter on October 25, 2018.
It is not known yet whether Sentsov is able to be present there.
"[A] big question for the award ceremony on December 12 in Strasbourg: Will Sentsov be there, will a relative represent him or will it just be a symbolic empty chair?" Jozwiak wrote.
As UNIAN reported earlier, the finalists for the 2018 Sakharov Prize were: Oleh Sentsov, 11 NGOs saving migrant lives across the Mediterranean Sea and Nasser Zefzafi.
This year's finalists for Parliament's Sakharov Prize for Freedom of Thought were chosen by the foreign affairs and development committees on October 9.
This year's prize winner was selected on October 25 by Parliament President Antonio Tajani and the leaders of the political groups. The prize, consisting of a certificate and EUR 50,000, will be awarded in a ceremony in Strasbourg on December 12.
The Sakharov Prize for Freedom of Thought, named in honor of the Soviet physicist and political dissident Andrei Sakharov, is awarded each year by the European Parliament. It was set up in 1988 to honor individuals and organizations defending human rights and fundamental freedoms. The year 2018 marks 30 years since the Sakharov Prize was first conferred.
Sentsov, a Crimean native who opposed Russia's 2014 takeover of the Ukrainian peninsula, is serving a 20-year prison term in Russia's far northern Yamalo-Nenets region. He was convicted of terrorism in a trial that he, human rights groups, and Western governments contend was politically motivated. The filmmaker started a hunger strike on May 14, demanding that Russia release 64 Ukrainians whom he considers political prisoners in Russia. He ended his protest action on October 6, saying he had to do so to avoid being force-fed by the prison authorities.