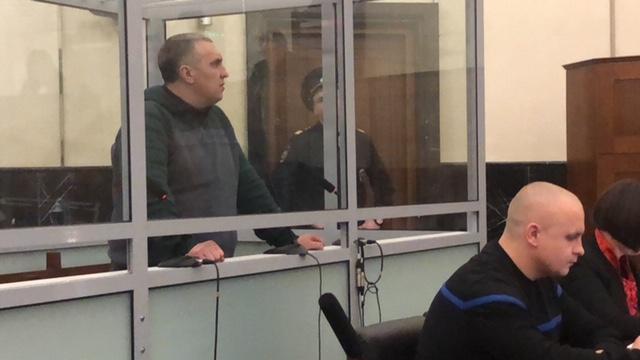 Photo by Roman Tsymbaliuk
The Supreme Court of the Russian Federation has upheld a ruling by the "supreme court" of Russian-annexed Crimea on Ukrainian citizen Yevhen Panov's eight-year imprisonment for "plotting sabotage" on the peninsula.
Read alsoPossible transfer of Panov from Crimea to Russian jail violates international humanitarian law – activist
The relevant decision was announced by three judges of the Supreme Court of the Russian Federation. The meeting was held behind closed doors in a bomb-proof court room on the -4 (minus four) floor, an UNIAN correspondent in Russia has reported.
"To leave Yevhen Panov's sentence unchanged, the appeal has not been satisfied," a judge read out the verdict.
He also added the decision might be appealed to the Presidium of the Supreme Court of the Russian Federation.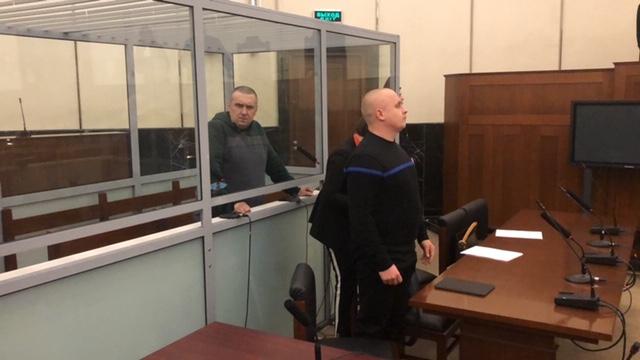 Photo by Roman Tsymbaliuk
Answering the question from an UNIAN correspondent, Panov said he did not recognize the court's decision. "Hello to everyone! Slava Ukraini [Glory to Ukraine]," Panov said, after which he was taken out of the courtroom.
As UNIAN reported earlier, Russian authorities arrested Panov and another Ukrainian national, Andriy Zakhtey, in August 2016, charging them with being part of a "saboteur group" plotting a series of terrorist attacks on the peninsula infrastructure.
Zakhtey, who plead guilty in a "deal" with the investigation, was tried in February and sentenced to six and a half years in prison and a RUB 220,000 fine.
Kyiv has refuted all charges against Ukraine nationals Panov and Zakhtey and branded their arrests "provocation."
On July 13, 2018, the "supreme court" of the Russian-annexed Crimea handed down a verdict in the case of Ukrainian citizen Yevhen Panov, accused of plotting sabotage, effectively sentencing him to eight years in a high-security penal colony.