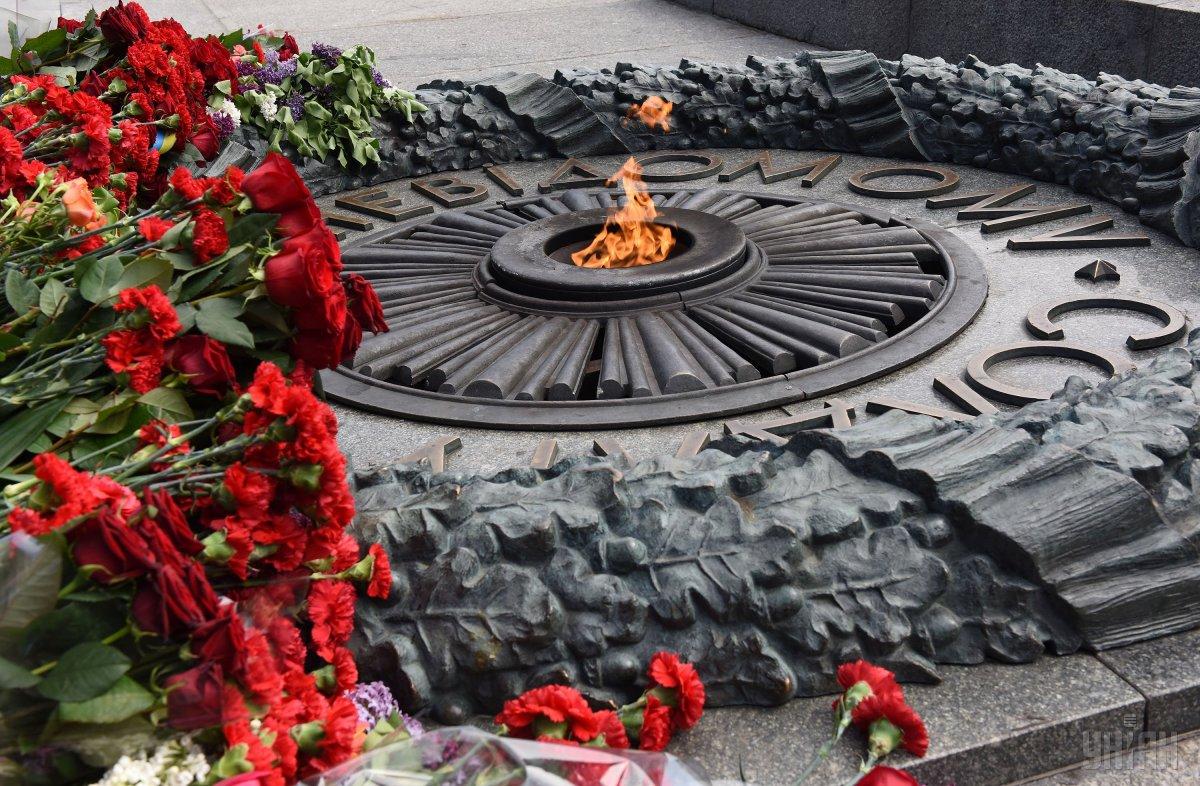 Ukraine was liberated from Nazi troops in 1944 / Photo from UNIAN
Ukraine marks the 74th anniversary of liberation from German Nazi troops on October 28.
"There have been 74 years since the expulsion of the Nazi invaders from Ukraine. This date will forever remain in the memory of all the people, because there is no family in Ukraine that would not lose their relatives during the Nazi invasion and occupation," Ukrainian President Petro Poroshenko wrote on Facebook on October 28.
Read alsoRFE/RL: Crimean Tatar accused of restoring 'Nazism' for antiwar poem
In his words, "at the cost of incredible efforts, at the cost of millions of lives, we managed to stop the aggressor — every part of our land is abundantly covered by our defenders' blood."
"Eternal respect and honor to those who sacrificed their lives for the future of new generations, the free future of Ukraine and the entire European continent," Poroshenko added.
Ukrainian Prime Minister Volodymyr Groysman also congratulated Ukrainians on Liberation Day.
He says the Nazi occupation of Ukraine during the Second World War is one of the most tragic pages of the country's history. "Mass persecution by nationality, the extermination of Jews, executions of the Ukrainian intelligentsia, widespread treatment of Ukrainians as second-class citizens happened when one totalitarian regime in Ukraine was replaced by another one in 1941 for which the very existence of the Ukrainian nation was out of the question," the government's press service quoted Groysman as saying.
"At the cost of extraordinary, inhuman efforts, the Ukrainians were able to survive in such conditions and free their land from such 'liberators' [German Nazi troops claimed to be 'liberators' of Ukraine from the Soviet regime]. This victory was achieved at the cost of millions of lives and destroyed destinies. During the war, virtually every family in Ukraine lost their members. Therefore, the contribution of the Ukrainian people to the victory over Nazism is invaluable," the prime minister said.
"We will never forget about this and will always remember those who sacrificed their lives defending their land from the invaders. I express my gratitude to all the liberators of Ukraine from the Nazi invaders for their courage and heroism! I'm joining a minute's silence to commemorate all those who fell in the struggle against Nazism," he added.