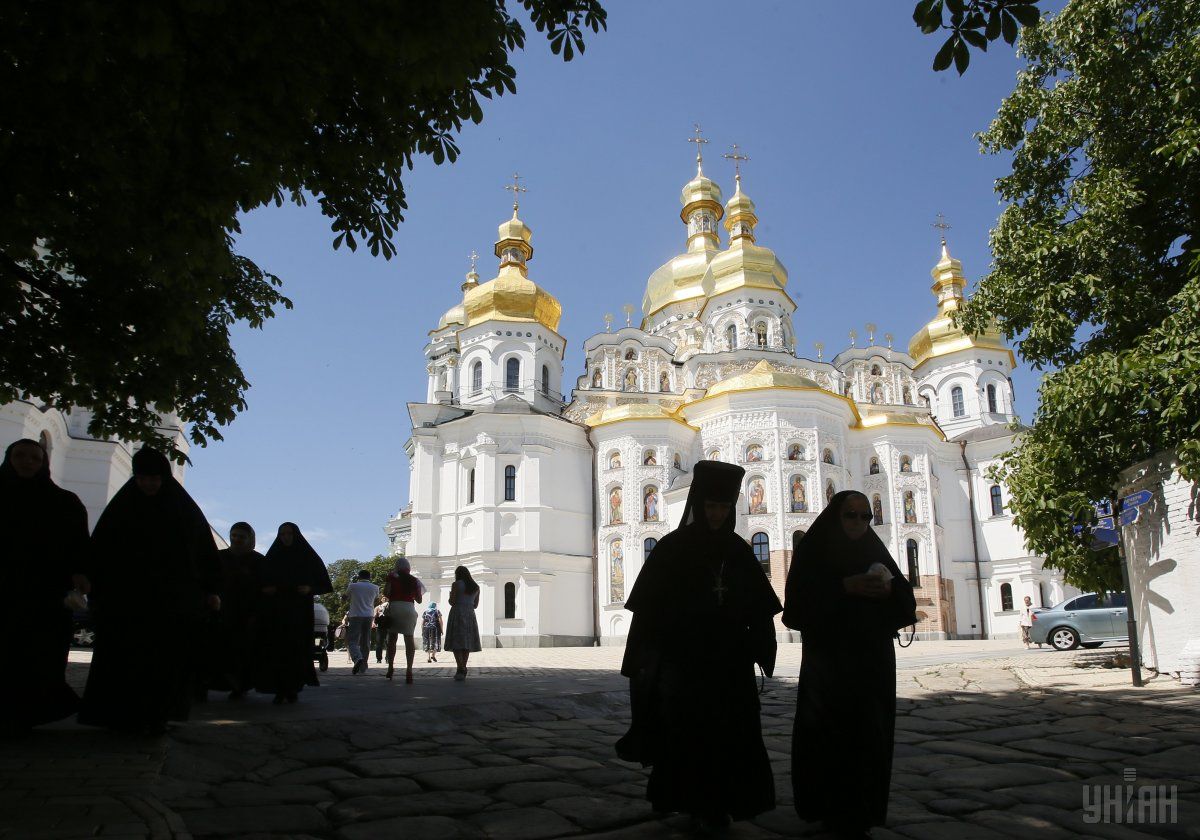 Kyiv Pechersk Lavra Monastery / Photo from UNIAN
The Ukrainian Orthodox Church of Moscow Patriarchate (UOC-MP) has announced it does not recognize a decision by the Holy Synod of the Ecumenical Patriarchate of Constantinople to continue the process of granting autocephaly to the church in Ukraine and is going to sever Eucharistic communion with Constantinople.
"The council of bishops of the Ukrainian Orthodox Church believes that the Patriarchate of Constantinople Holy Synod's decisions of October 11, 2018, regarding the Ukrainian church issue, are null and void and have no canonical force," the UOC-MP council said in a statement on Tuesday, November 13.
Read alsoUkraine Orthodox Church of Moscow Patriarchate not to partake in creation of autocephalous church
The UOC-MP concluded that the decision to establish the jurisdiction of the Patriarchate of Constantinople on Ukrainian territory is "the result of speculative interpretation of the church's history."
"The decision to lift anathema and other church bans from the leaders of the schism [heads of the Ukrainian Orthodox Church of the Kyiv Patriarchate Filaret and of the Ukrainian Autocephalous Orthodox Church Makariy] and recognition of the pseudo-consecration they have committed during their stay in the schism is a result of a distorted interpretation of Orthodox canon law. The history of the Orthodox Church does not know of cases of overcoming the schism through its simple legalization," the statement said.
"By taking such counter-canonical decisions and officially recognizing the schismatics, the Patriarchate of Constantinople, according to the rules of the church, itself embarked on the path of schism. In view of this, Eucharistic communion between the Ukrainian Orthodox Church and the Patriarchate of Constantinople is currently impossible and being severed," the UOC-MP said.
As UNIAN reported earlier, it was announced after the Holy Synod of the Ecumenical Patriarchate of Constantinople that the procedure of granting Ukraine autocephaly would continue. What is more, the 1686 Synod letter after which the Kyiv metropolitan was put under Moscow's jurisdiction was cancelled and the canonical status of Filaret and Makariy was reinstated.