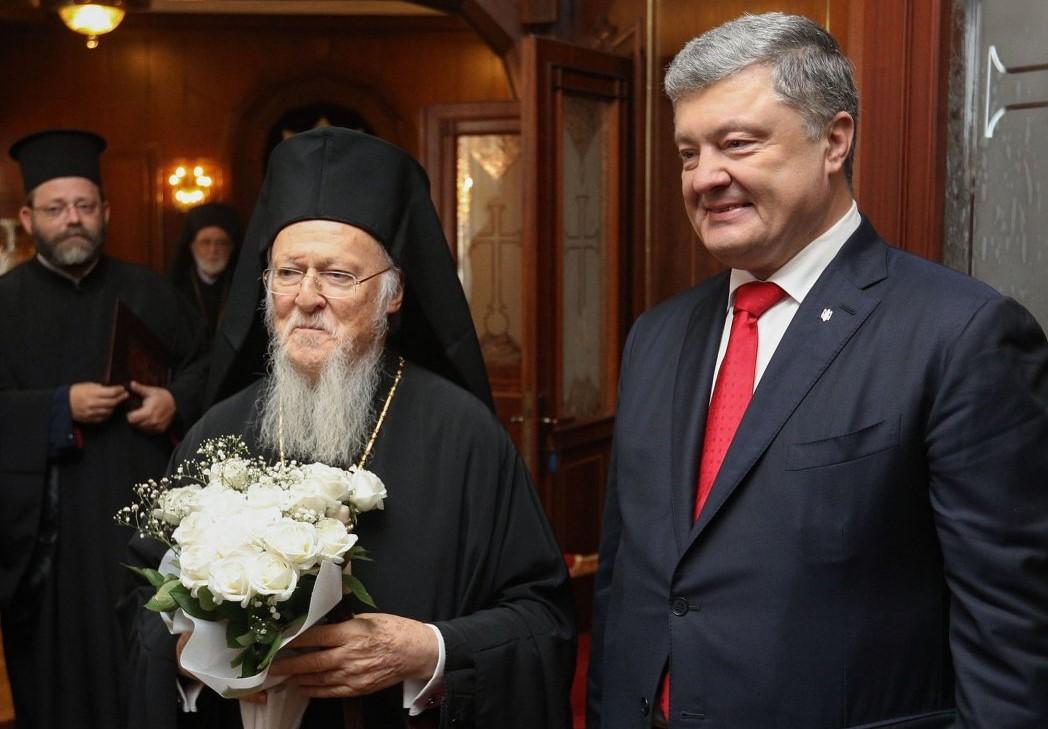 REUTERS
Ecumenical Patriarch Bartholomew has issued a statement to the Ukrainian people ahead of the 85th anniversary of the Holodomor in Ukraine, promising assistance in addressing church problems by providing autocephaly to the Ukrainian Church.
The Holy and Sacred Synod has "decided to grant autocephaly to the Orthodox Church in Ukraine, which is tormented in many ways, so that she, too, may join the plentitude of Orthodoxy in unity and internal peace," reads the statement, according to a report by the Ukrainian Orthodox Church of the USA.
It would be "inconceivable" that the Ecumenical Throne remained indifferent when an Orthodox people, such as the Ukrainian people, "suffer and seek a solution to the ecclesiastical problems that have tormented them for centuries," the message reads.
Read alsoDetails revealed of Poroshenko's meeting with Moscow Patriarchate's hierarchs
"As every year, we are communicating with all of you with a heavy heart from the historic and martyric Mother Church of Constantinople while prayerfully commemorating the Holodomor of the Ukrainian People, the tragic and inhumane events of the years 1932-1933, when countless human beings lost their lives through deliberate and brutal famine," he said.
"[W]e intervene by obligation – always on the basis of authentically ecclesiastical, truly universal and purely supra – national criteria – for the truth and tradition of the Church, the defense of canonical order and the identity of Orthodoxy, all for the purpose of building up the body of Christ, not for ourselves and not for demonstrating worldly strength and power," the statement reads.
As UNIAN reported earlier, the council of bishops of the UOC-MP said that the decision of Constantinople regarding the Ukraine Church issue has no canonical force, and refused to partake in the creation of the autocephalous church in Ukraine.