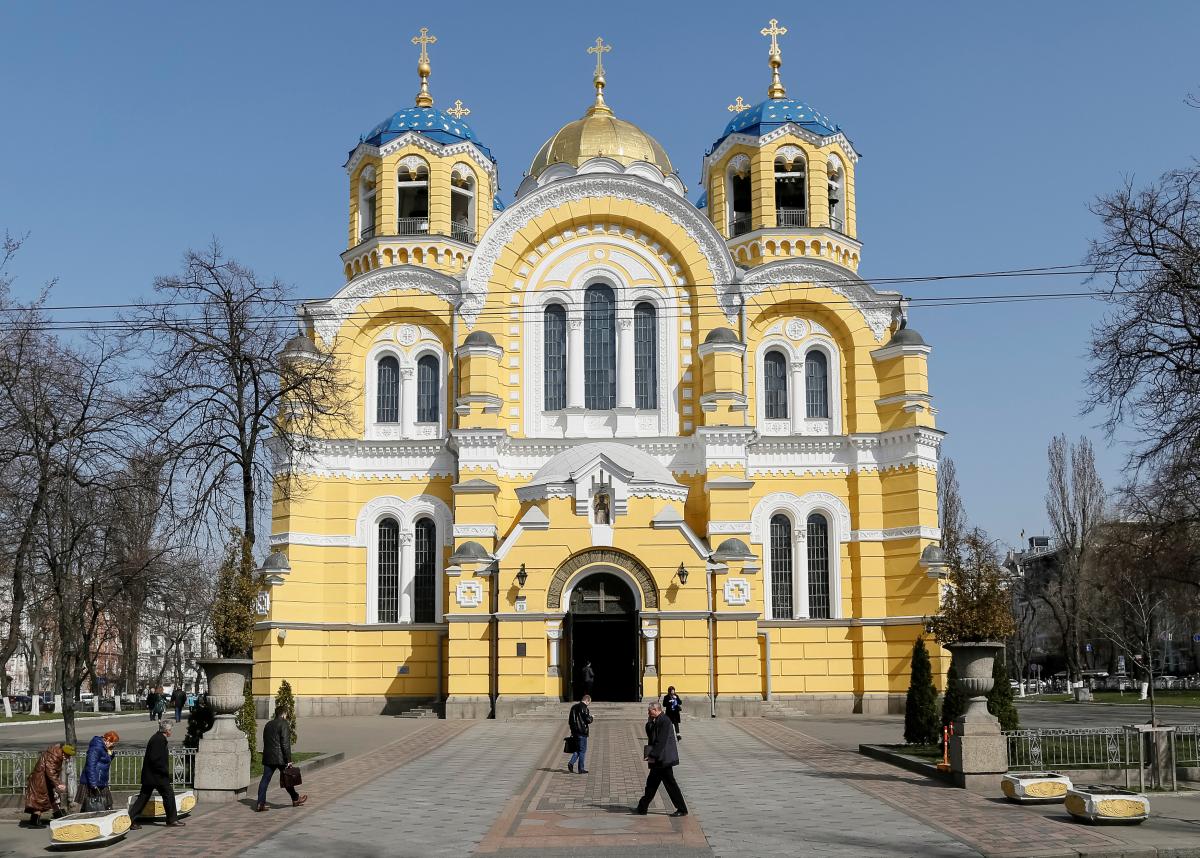 REUTERS
The date for the Unification Council is yet to be announced officially, Archbishop and press secretary of the Ukrainian Orthodox Church of the Kyiv Patriarchate, Yevstratiy Zorya, says.
"The date for the Council will be announced officially. Until it is officially announced, there is essentially no date. Just as the draft tomos project had long been prepared, but it will become a document only after its official adoption and dissemination," Zorya wrote on Facebook.
Read alsoEcumenical Patriarch Bartholomew sends message to Ukrainians
The Archbishop noted that the announcement of the date for the Unification Council would mean that the preparatory process had been completed.
As of today, preparations are still underway.
"Although [the preparation] is not easy, but it has positive dynamics, sober vision from key people and their objective desire to quickly achieve a successful completion – the tomos on autocephaly," wrote Yevstratiy Zorya.
Read also"Russian scenario" of UOC-MP's demarche disrupted – Poroshenko's press secretary
"Various sources, especially Moscow's disinformation means means in Ukraine, persistently spread rumors about the Council's date for a single purpose: if for some reason the Council doesn't meet on the date they announced as the preparation process will continue – they will create a tsunami of "zrada" [public frustration]," he said.
As reported, former press secretary of the leader of the Moscow Patriarchate, Archpriest Georgy Kovalenko, told RFE/RL's Ukrainian service that the Unification Council was scheduled to be held on November 22.
On November 13, President of Ukraine Petro Poroshenko met with part of the UOC-MP's hierarchs. The president briefed the clerics about his recent talks with the Ecumenical Patriarch, while representatives of the UOC-MP who support the unification of the Ukrainian Orthodox Church, complained of tremendous pressure exerted on them by Moscow.