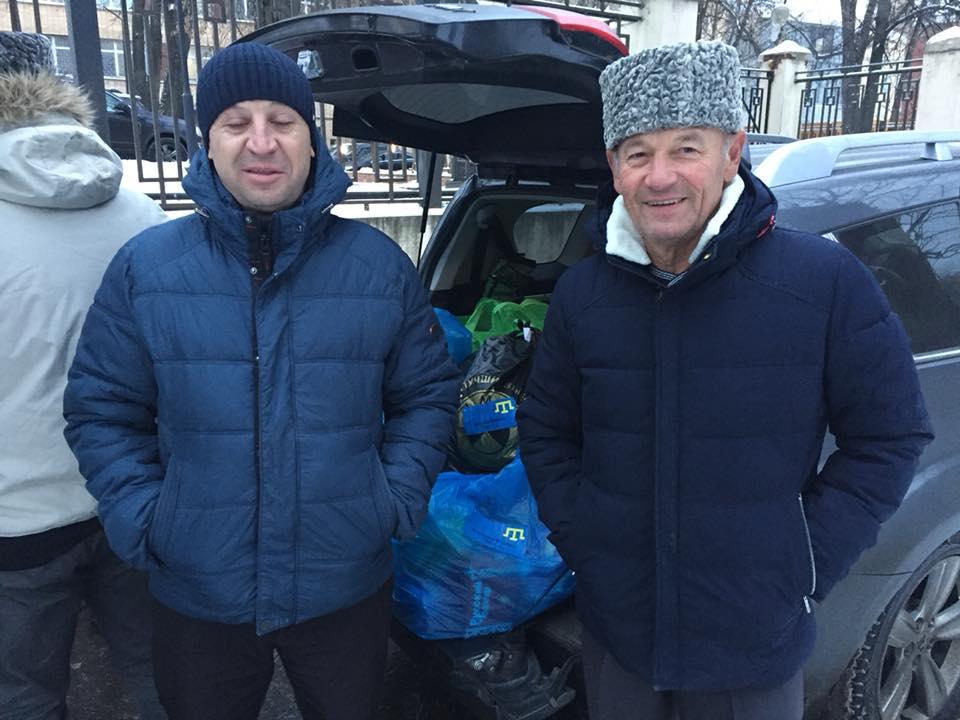 Photo by Nariman Dzhelalov, Facebook
Crimean Tatar activist Nariman Dzhelalov has said the Crimean Tatar activists came to Moscow's Lefortovo detention center where captive Ukrainian sailors are held to hand clothes and food over to them.
Read alsoCaptured Ukrainian Navy men have status of "prisoners of war" – Ukrainian prosecutor
"Together with friends, desperate and courageous people, we took the responsibility to bring things and food collected in Crimea. And with the help of our friends here in Moscow, to hand over to them [Ukrainian sailors] so that they feel normal, being in such a gloomy place," the activist told the Krym.Realii online media outlet.
As UNIAN reported, three Ukrainian vessels were captured on November 25 by Russian forces at sea near the Kerch Strait, which is the only outlet to the Sea of Azov and controls access to two major Ukrainian ports. The two Ukrainian artillery boats and a tugboat were heading from Odesa on the Black Sea to Mariupol on the Sea of Azov. Twenty-four sailors were detained and "courts" in Russian-occupied Crimea ruled that they be detained for two months, pending trial.
On November 29, the sailors were transferred to Moscow.