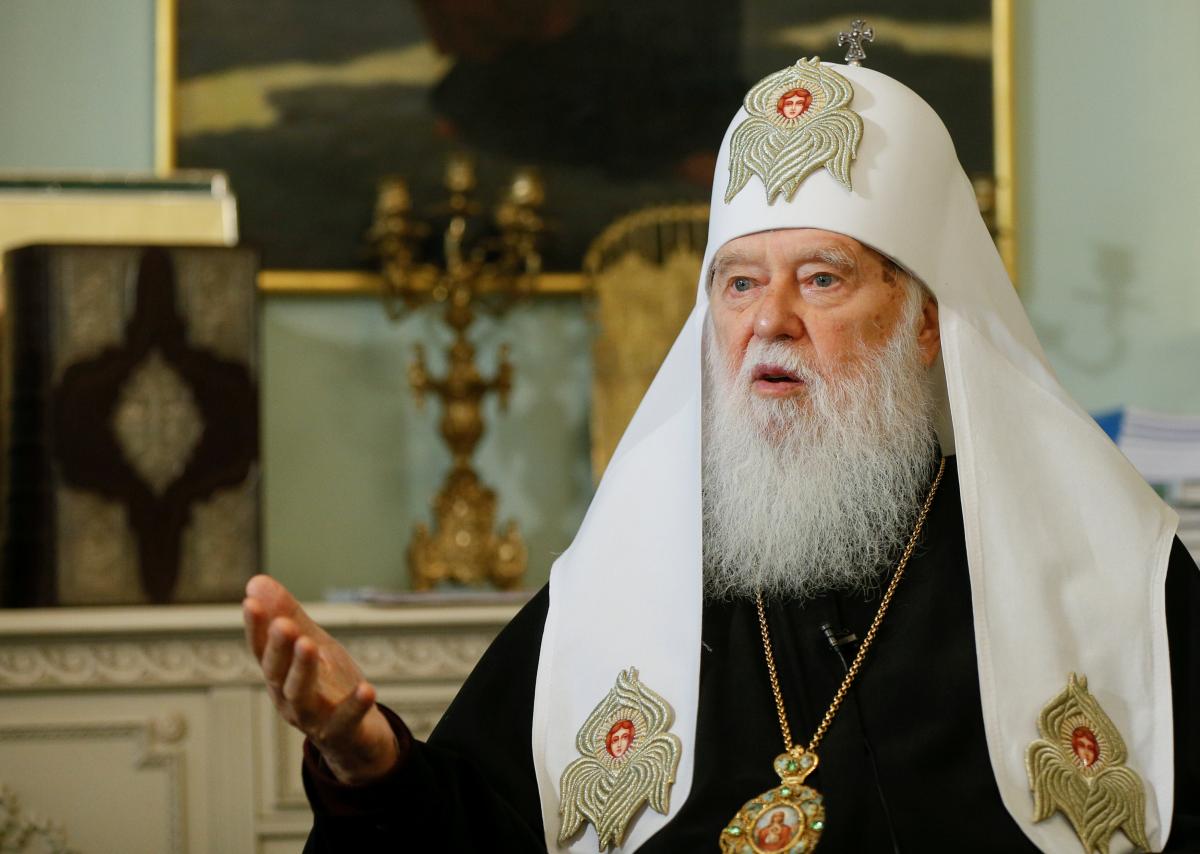 REUTERS
Patriarch Filaret, who is currently heading the Ukrainian Orthodox Church of the Kyiv Patriarchate, will not run for the position of the leader of the Independent Local Ukrainian Orthodox Church, as reported by reported by Andriy Kovalyov, a religious scholar, who previously worked in the UOC-KP's press service.
"According to my information, he [Filaret] will not run for the leading post," he told Hromadske TV.
The scholar added that most likely, the Unification Council on Dec 15 is to select as the new church's top cleric some unknown bishop.
"In my opinion, though, this will be someone from the Kyiv Patriarchate (KP), because there will be a majority of KP bishops," said Kovalyov.
According to him, seven to 15 bishops from the UOC of the Moscow Patriarchate will attend the Council. It should be noted that 15 bishops of the UOC-MP had asked Constantinople to provide autocephaly to the Ukrainian church.
Read alsoEcumenical Patriarchate's Synod drafts Ukrainian church's constitutional charter
Kovalyov added that the future head of the local church would be "a renowned and authoritative bishop among his colleagues."
Asked why Filaret is refusing from running for the top post, the religious scholar said: "Filaret will turn 90 next year. As far as I know, this is an element of negotiations with Constantinople and manifestation of the Patriarch's wisdom, noting that the post of the head of the local church needs to be handed over to a younger presbyter... This is a very correct and symbolic sign in the context of the creation of a new church and a revival. "
"It seems to me that Filaret wants to see at the post a young primate, someone much younger than him. That's to send a message to the future laymen, to give confidence that he's coming [to lead the church] for long. He is young, he has strength, and he has a new vision for the development of the church," added Kovalyov.
According to Kovalyov, 41 bishops of the UOC-KP have a chance to become the primate.