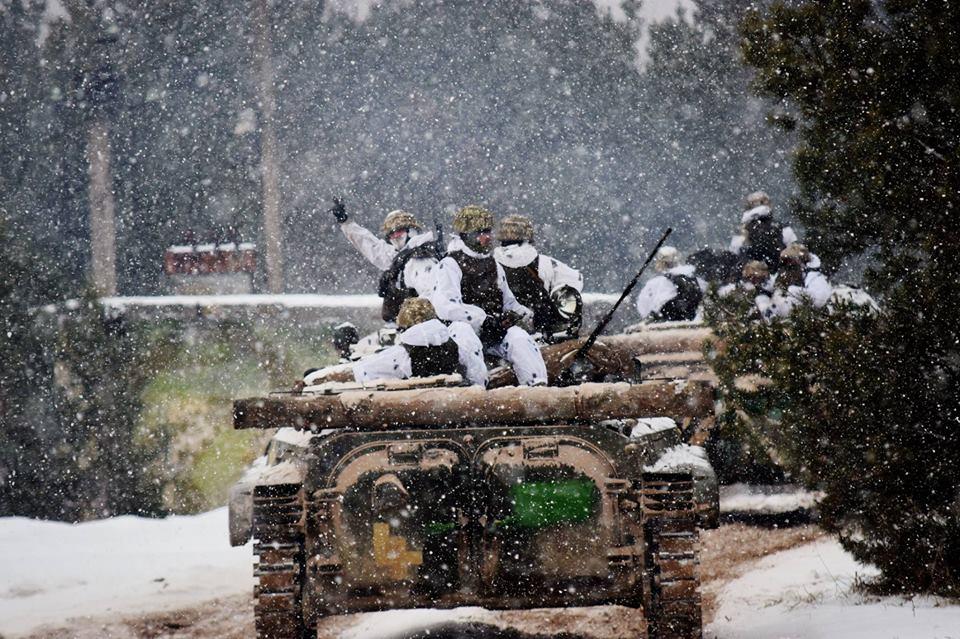 facebook.com/theministryofdefence.ua
Ukrainian President, Supreme Commander-in-Chief of the Armed Forces of Ukraine Petro Poroshenko on Wednesday addressed the Ukrainian soldiers ahead of Armed Forces Day, which is marked on December 6, noting that for the fifth consecutive year the military celebrate their professional holiday on the frontline of the Russian-Ukrainian war.
The president stressed that "this war made us all aware of the scale of the threats to the country's security and mobilized to counter the aggressor," according to the presidential press service.
"It is the Ukrainian troops and the Ukrainian army that is a reliable guarantor of the sovereignty, territorial integrity, independence of our state, the guarantor of the security of Ukrainian citizens," Petro Poroshenko said.
Read alsoUkraine follows suit of U.S. in creating Ministry of Veterans – volunteer
"You heroically proved yourselves defending our native Ukrainian land. You are the army that makes our state independent with your sweat and blood. It is you who demonstrate courage and self-sacrifice every day," the Supreme Commander-in-Chief of the Ukrainian Armed Forces emphasized.
"The troops need modern powerful weaponry, which will protect Ukraine from any aggressor, stop the aggressor, destroy it, and protect the lives of our citizens," the president said, adding that to this end, the government's current defense spending is far beyond 5% of GDP, including 3%, as provided by the law on national security.
He added that a powerful reserve of the Armed Forces has been created, which is ready to immediately stand up and defend our country.
The Head of State thanked Ukrainian soldiers, veterans, reservists for their courage, patriotism and readiness to protect their country. "This is a new country and a new army," Petro Poroshenko said.
As UNIAN reported earlier, Ukraine Army was in Europe's TOP10 strongest armies.
"The Ukrainian Armed Forces are among the ten strongest armies in Europe. According to Global Firepower, it is the Ukrainian army that is the strongest armed forces among non-NATO allies on the European continent. We are proud of our military!" Poroshenko said earlier this year.