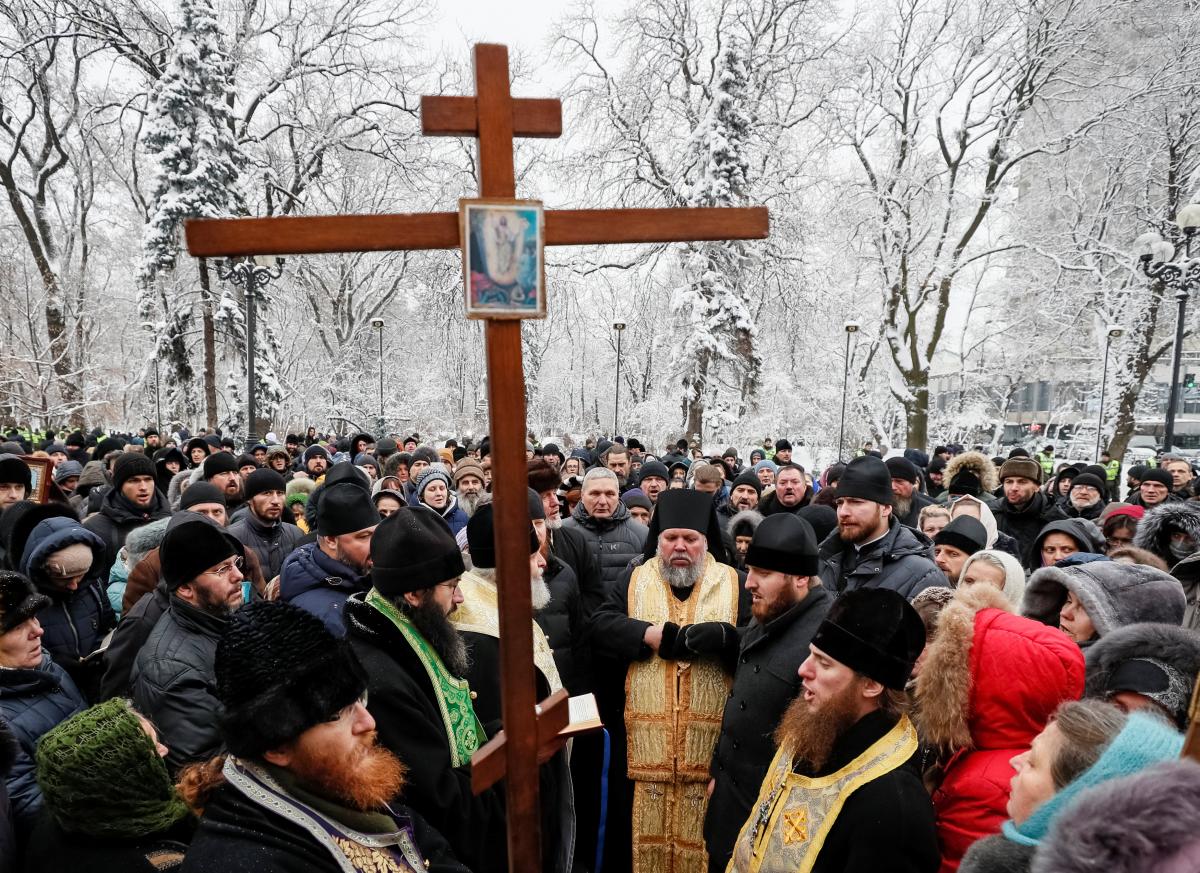 REUTERS
Head of the Information and Education Department of the former Ukrainian Orthodox Church of Moscow Patriarchate (UOC-MP), Archbishop Klyment has said the church sees no grounds for changing its name in accordance with Ukraine's parliament decision.
Read alsoPolice to step up security near churches during Christmas holidays
"It seems to me the decision has nothing to do with our church, because it is not written anywhere that we are related, subordinated or governed by some foreign center where there is an aggressor state. Our church has no grounds for change of the name because our governing center is not in the aggressor state. This is probably about someone else," he told the news outlet Hromadske.
According to the document adopted by the Ukrainian parliament, the UOC-MP should change its name and indicate its affiliation to Russia, however, the UOC-MP insists its head office is located in Kyiv.
As UNIAN reported earlier, the Verkhovna Rada, Ukraine's parliament, on Thursday passed a bill to rename the Ukrainian Orthodox Church of the Moscow Patriarchate. If a religious organization subject to this legislation fails to change its official name and does not apply for re-registration within four months after the law takes effect, its statute becomes void.