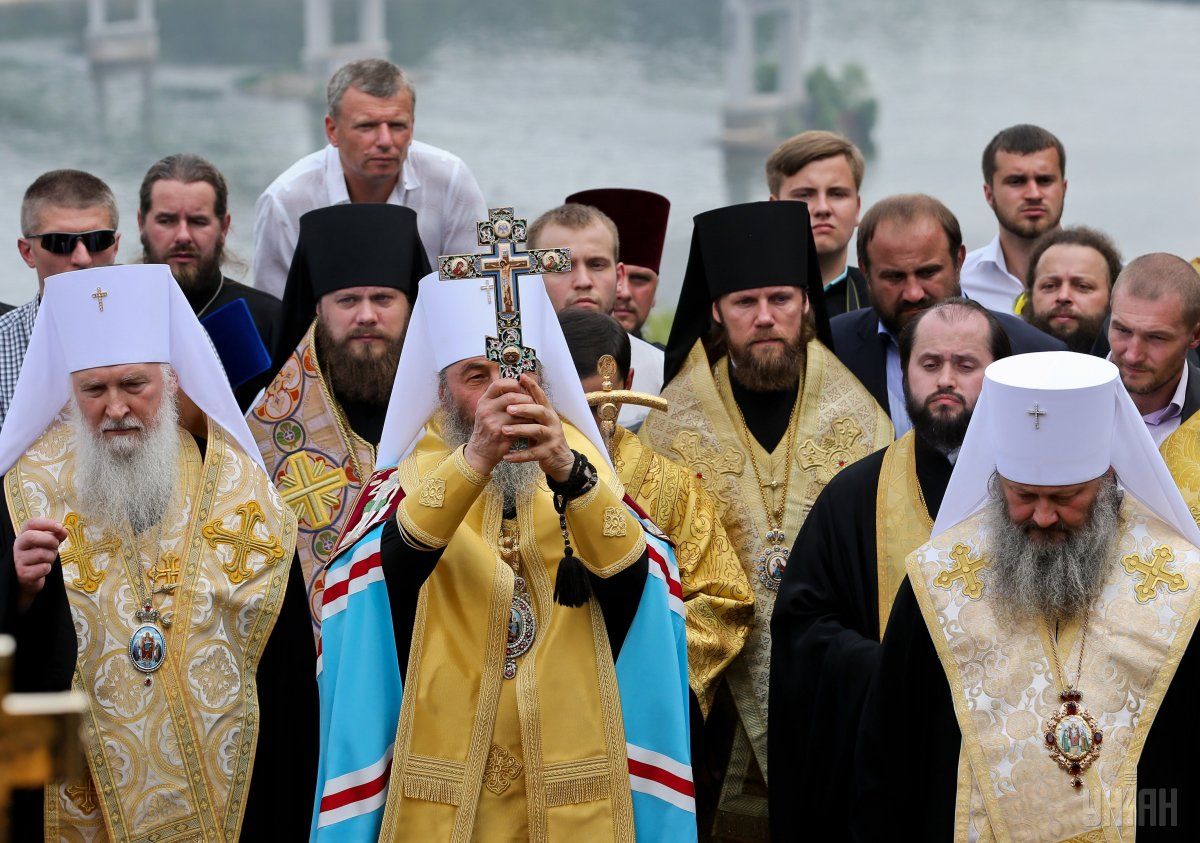 Photo from UNIAN
Head of the Information and Education Department of the former Ukrainian Orthodox Church of Moscow Patriarchate (UOC-MP), Archbishop Klyment says the legal department of the Kyiv Metropolis of the former UOC-MP is analyzing the bill passed by Ukraine's parliament on renaming the church; he claims they do not have a governing center in the aggressor state.
Read alsoUkraine's parliament passes bill on renaming UOC-MP
"We still don't see any reasons that would force us to rush and change something in our statutory documents today. The statute, which is registered, and operates in Ukraine, says that the UOC is a self-governing church. We don't have a center not only in the aggressor state, but also in no other foreign country," he told RFE/RL's Ukrainian bureau on December 22.
According to the Archbishop, the former UOC-MP has a clear position on the issues of Donbas and Crimea.
"Have you not heard the statements by the UOC that it doesn't recognize the annexation of Crimea, condemns everything that happens in Donbas, and even called on the head of the Russian state to stop this aggression? The UOC has repeatedly stated that it fully supports all the initiatives of the Ukrainian state including definitions related to what is happening in the east of Ukraine," he said.
As UNIAN reported earlier, the Verkhovna Rada, Ukraine's parliament, on Thursday passed a bill to rename the Ukrainian Orthodox Church of the Moscow Patriarchate. If a religious organization subject to this legislation fails to change its official name and does not apply for re-registration within four months after the law takes effect, its statute becomes void.