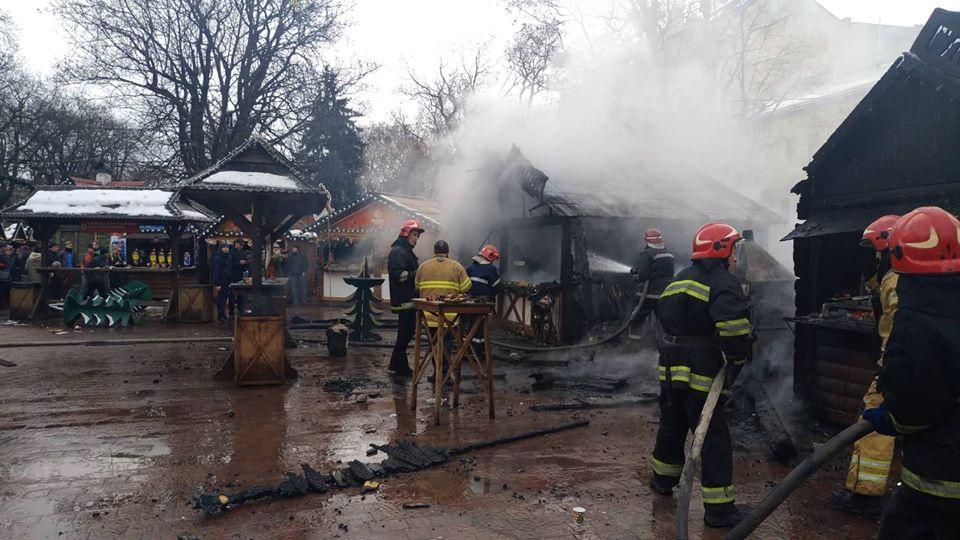 Varta 1 NGO
An Armenian citizen, 50, one of the victims of the December 22 explosion at the Christmas Fair in the western Ukrainian city of Lviv, has died in the intensive care ward of the city's 8th Clinical Hospital.
Read alsoGas blast in residential building near Kyiv: Two bodies found under rubble
"Despite medical assistance, the doctors failed to save the life of a man injured in an explosion at the fair. The man was in the intensive care unit and his condition was serious. Yesterday [December 31], his health check results worsened. The man died today," Lviv City Council said in a statement on its website on January 1.
Ihor Stoyanovskyi, a deputy chief physician for the surgical care department at the 8th Clinical Hospital, said that the victim's condition was constantly serious, as burns covered 50% of his body's surface area.
As UNIAN reported earlier, at 13:15 Kyiv time on December 22, 2018, a gas cylinder exploded at a booth amid the Christmas Fair near Lviv's Opera Theater building. As a result, three wooden pavilions were destroyed by fire and five people were injured. Four victims were in stable but serious condition.